Body Positivity — Even When You Might Not Feel Too Positive
Learn to be accepting of not just your body, but the fact that the food you eat will not be the same as someone else's.

Body positivity. It has the potential to be an encouraging mantra. "I feel great about my body at every stage and with every bite! I am body positive!" But it has also become a loaded statement. It can be used as a reason to override overall healthy choices or make you feel less-than on days when you're not feeling 100 about your body.
I've struggled with this for as long as I can remember. With mixed messaging about health — what is good today can kill you tomorrow (eggs just can't get a break) and what was once buffet display decor is now a superfood (looking at you, kale).
I want to feel good in my body every day. I want to be ok when it is having a good day, and gently love it when it is having an off day (because I ignored my body's cues and ate that extra slice of pizza even though when I picked it up my stomach felt full and my gut said — SKIP IT!).
And, after that meal, knowing my next plate puts me right back on path because I have the power to make that choice.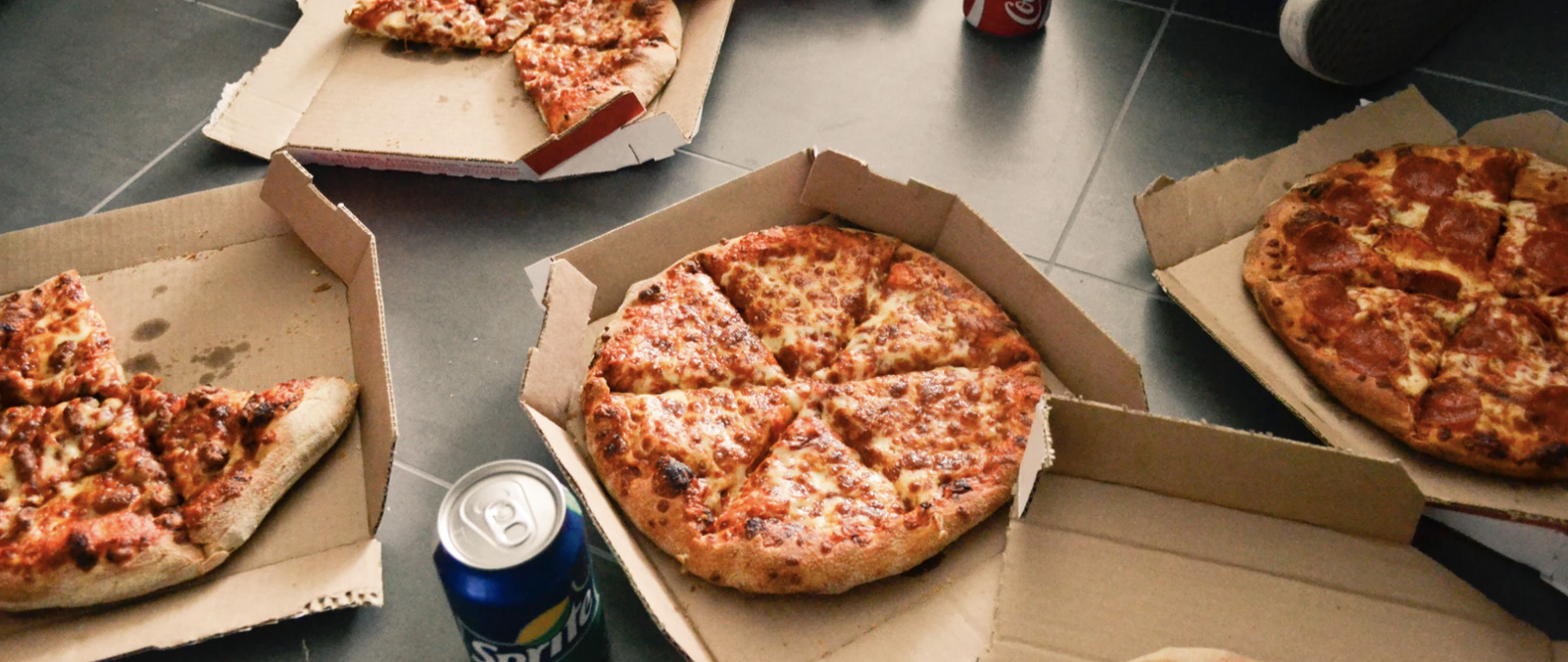 The truth is, the more we love ourselves, every inch of ourselves, the more enthusiastic we are in making positive, healthy choices for ourselves.
The more we are accepting of the skin we are in, in whatever state it may be, the more we want to make choices that honor our bodies and make us feel our absolute best.

Did you know that negative self-talk creates inflammation in our bodies? That self-loathing leads to poor digestion? And that the struggle between negativity towards ourselves on and off our plates is real. There is a cycle to a nourished mind and a nourished belly and they feed off each other.
---
The ate app has been such a gift for me in building my body positivity. I am a visual learner. I can SEE each choice I make. I can own each bite I take. And, most importantly, I can track my path and stay positive.
Before ate, one piece of cake was a goal-ending, body-love-crushing slice of cake that quickly escalated to two slices of cake, and then forget it, I might as well eat the whole dang thing (served up with a massive side of guilt).

With ate, one piece is just one piece. That I enjoyed, greatly. That is part of an overall healthy, yummy 80% on path, 20% enjoy-it-too off path. The good choices don't end everything. I can see I didn't blow anything. Instead, I enjoyed it as part of an overall favorable track record of healthy food choices.
And this has been hugely valuable to me. I'm no longer derailing my own healthy goals. I no longer loathe myself when I have a treat. And that positive turn in being able to truly enjoy my food? It has had a positive impact on my digestion, too. And that means I'm no longer feeding my inner mean girl, either. She's got nothing to naw on when I can see I'm doing good on my path.
Here's the thing — our goal is to thrive. And every one of our bodies has a different formula for thriving.
My beloved, body-benefitting rice may cause inflammation to your cauliflower-rice loving body. And vice versa. That Paleo plan might rock for you but shoots up my cholesterol and weight. Beans are magical for me but could be gut-busting for you. But you know what? I track it so I can note it, learn from it, and keep on path making great choices for myself. And you have the power to do the same.

In the end, shouldn't our goal of body positivity be that we honor our own selves, mind our own plates, and eat what makes us feel best, regardless of what today's celebrity diet may be or what the person next to us put on their plate?
And that when we do sit down to nourish ourselves, we do so from a place of enjoyment, not guilt and restriction. Because honoring your body with the food that makes you thrive? That is body positivity.
---
Marisa is a culinary consultant specializing in food sensitivities. She assists clients in identifying the foods that help them thrive and can customize recipes to dietary needs. She believes community is built around the table and everyone deserves a seat with a delicious and nourishing plate. She is a wife, step-mom to three grown boys, dog-mom, hiker, book-lover who happens to be traveling the US in an Airstream with her husband and dogs. You can find her on IG @prepyourpuravida.
More posts from our blog: