This is what your clients will see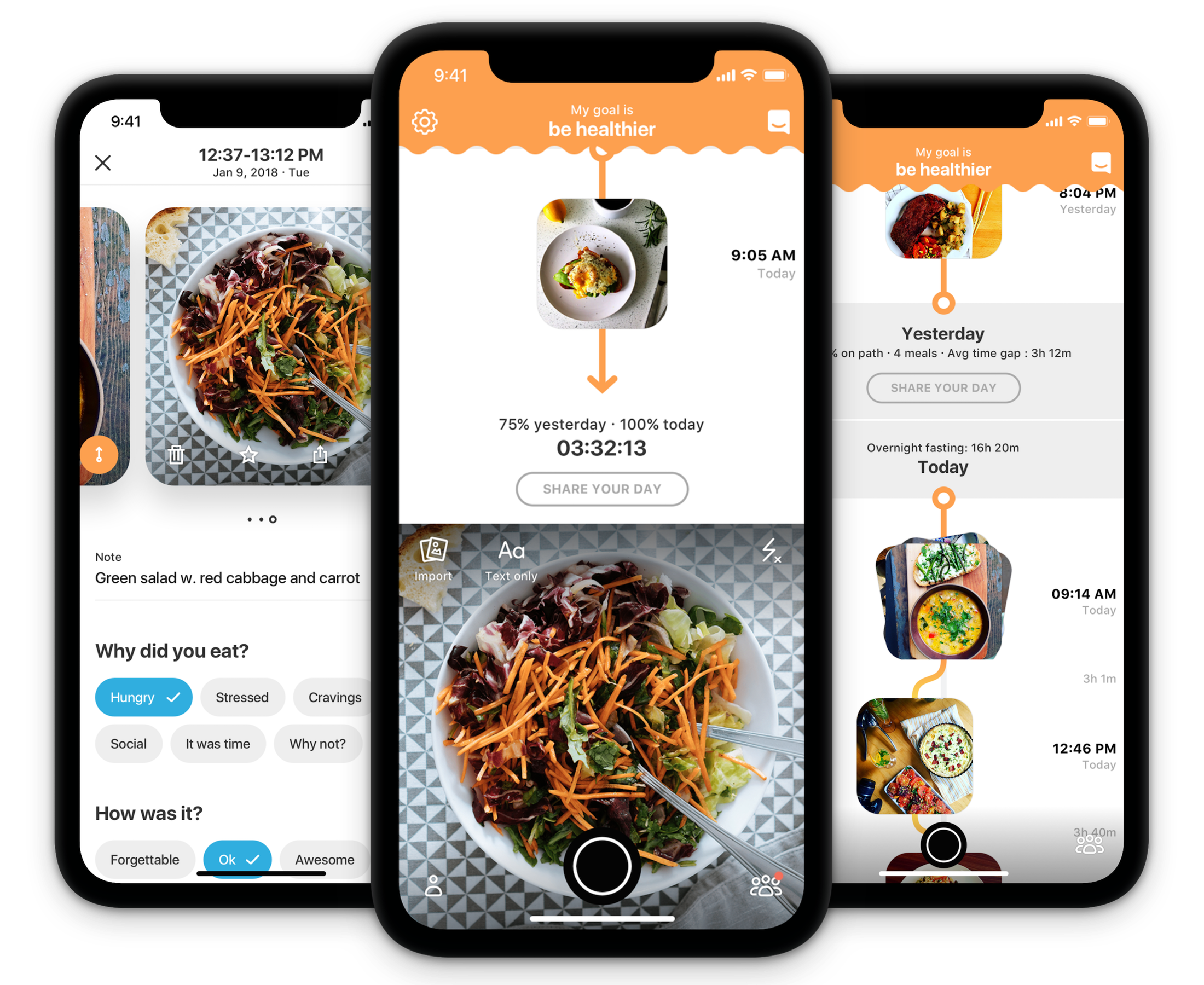 ... and this is where you see what and why they ate.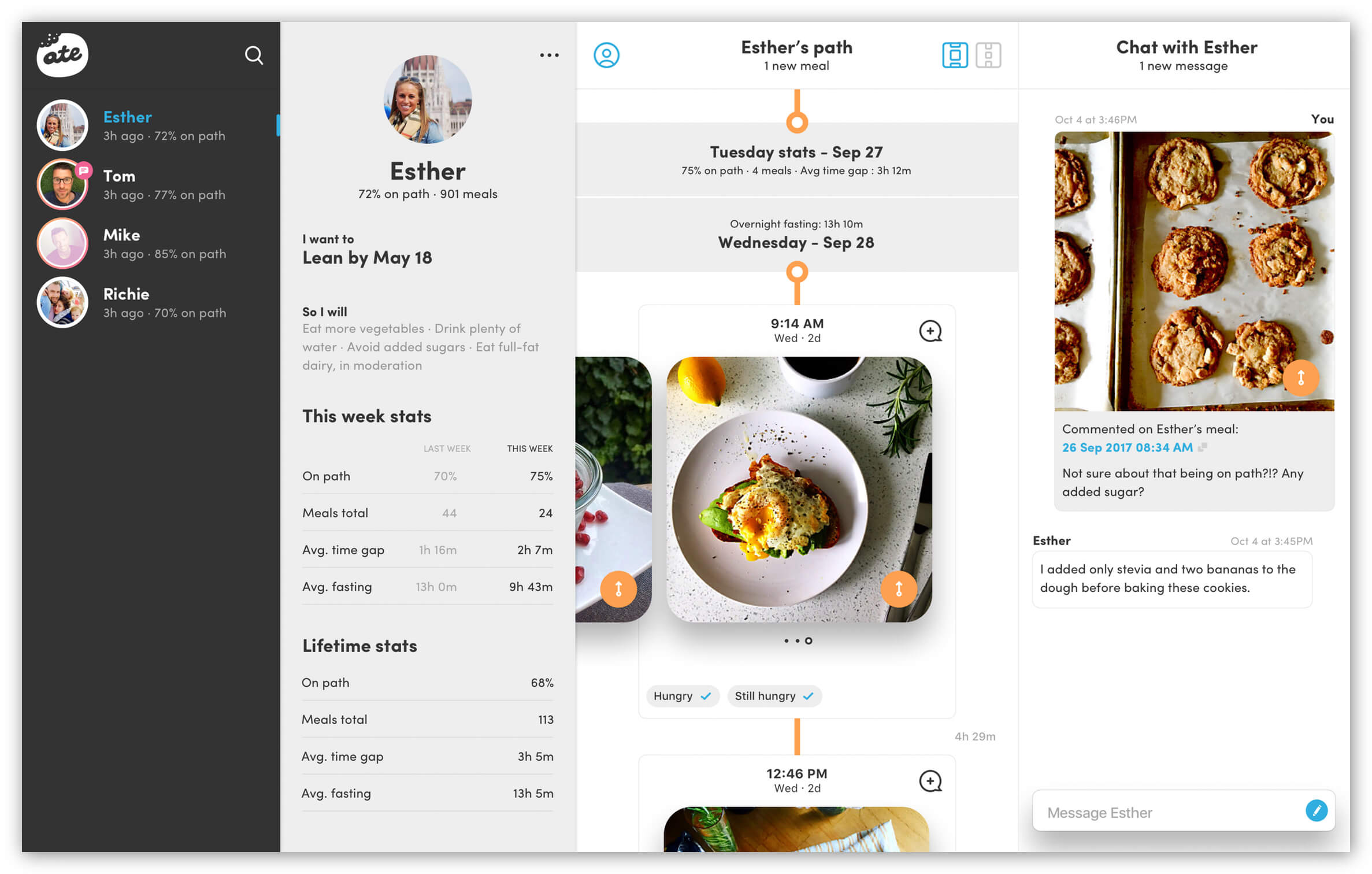 Why use it?
Improve client outcomes
YouAte is the food journal people want to use. It makes daily journaling a breeze - while still helping them reach their goals! You'll have access to all the necessary info to help keep your clients on track! You've never been able to see what and why your clients are eating so easily.
Serve more clients, better.
With the new real-time view of your client's eating habits, you will be able to serve users who might not have as much time for face-to-face meetings and still give them the in-depth support they need.
Increase your revenue
Satisfied clients will want to stick around, spreading the word about their awesome experience with you! You'll be able to take on the eager new clients with this new and improved efficient tool!
What coaches are saying
"So far I have had very positive feedback from my clients regarding YouAte. I have been using it with 4 or 5 clients now with most of them switching over from MyFitnessPal. While a couple of them do like seeing the numbers that MFP offered, they all appreciate how much easier and less time consuming this app is. I am so much happier with your app since it falls more in line with the way I view and coach nutrition (far more intuitive based eating rather than worrying about specific calories or macros)"
Haley Berich, Seattle Athletic Club - SAC's Club Nutritionist
"Also, on another note, I am SO excited to discover YouAte. I am a nutrition and eating psychology coach who specializes in helping women feel healthier and happier by getting out of the dieting mindset and discovering a more peaceful relationship with food. My clients have been journaling on a janky Google spreadsheet I created because I hadn't been able to find the right app. I love that YouAte doesn't focus on calories and that there are the prompts for why you ate, when, and how it made you feel, which is the info that I want to focus on. It's also SO much easier for my clients than pulling up a Google spreadsheet."
Sara Groton, WellSpace - San Francisco
"Loving this app! I've been looking for something simple for my clients to help keep them on track without the burden of measuring and weighing and counting!"
Colleen Cleary, A Simple and Nourished Life - Portland, Oregon
Plans & Pricing
14-day Free trial with all our plans
Coach - Quarterly
Paid quarterly at $105/qtry
Coach - Yearly
Paid yearly at $300/yr
Plans include: All dashboard features, priority tech support, frequent updates, the ability connect up to 100 clients, the option to upgrade clients to YouAte Premium Membership at discounted prices
About us
YouAte was built to support a mindful approach to a healthy lifestyle. We believe that a balanced diet outdoes counting calories and restrictions when it comes to overall health. We are for self-reflection, building healthy habits and listening to our bodies. Health is physical, mental and emotional. For long-term sustainable results, you need to take care of all three.
Our mission is to make the world a healthier and happier place - which is not something we can take on alone. We are looking for partners that want to work with us in creating this tool that helps individuals live their best lives.