The mindful food diary that enhances self-awareness
Download for iOS
YouAte helps you stay mindful of what you actually ate. It's easy to underestimate unhealthy food and overestimate healthy food. YouAte shows you what you ate so you can make a mindful decision going forward!
Our days are jam packed, and we're constantly running from one place to another. Do we actually remember what we snacked on earlier today or even yesterday? Do we remember how many handfuls of those nuts or berries we actually ate? Who affirms us when we eat healthy? Are we alone in this? YouAte is here to help...
Easy. Mindful. Motivating.
Easily capture your meals in 3 taps.
Scroll through your timeline of past meals.
Stay motivated from the app, your coach, and friends.
Snap your meals!
Take a quick photo of your meal and simply mark it as on-path or off-path. It doesn't have to be perfect, just how you feel at the time. Capturing your meals helps you to be more aware of what and how much you ate, which helps you make better choices.
Review your path and your habit
This is a reflection of your path. A place to scroll back and look at your previous meals and see how you did yesterday, last week, or last month. Your off-path meals are visible, as you wandered off the path a bit. Reviewing your meals will help you be more aware of your eating patterns and habits. Don't worry, we're here to help you make better choices day by day.
Add notes to your meals
You can add notes and details to see why you made that meal choice and how it made you feel. Capturing your feelings after the meal will help you to be more mindful about your choices and eating habits.
See an overview of your path
Visit your profile page to see how you have been doing. Simple stats will help you stay on your path.
Share your path with a friend
If you have a friend whose opinion you value, share your path with them. They can affirm your healthy choices and chat with you in the app.
The Team
We wanted to find a way to enjoy life, eat great food, and have the energy to do it all. We found that food journalling was the best way to do this. After trying all the other food journalling and calorie counting apps, we were disappointed. None of them felt right. We wanted to create a food journaling app that made it easier to pick the food that makes us feel healthier. One that helps us reflect on our eating in an easy and delightful way.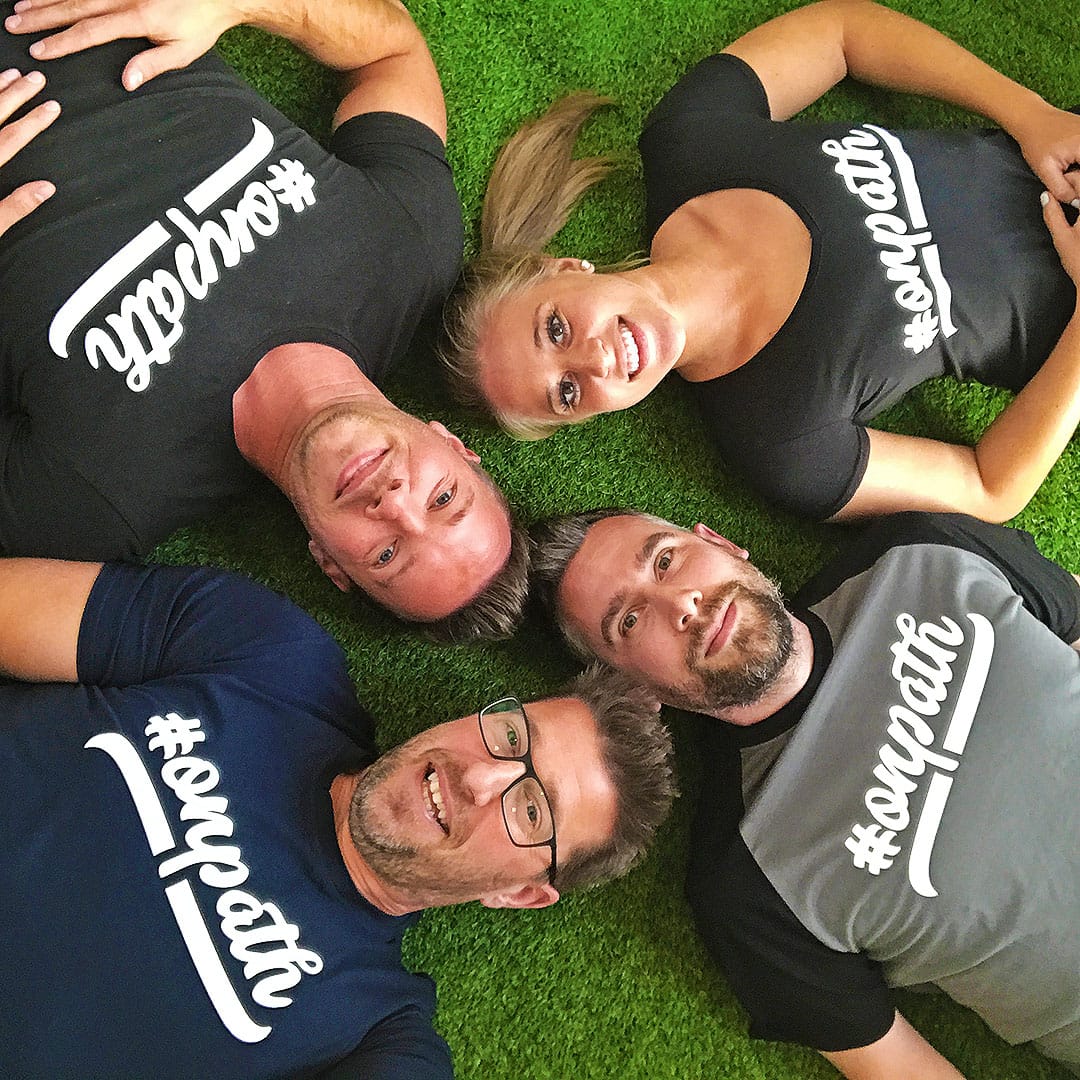 Mike
our code guru, follows a strict weekday fitness and eating routine to allow him to party all weekend long
Esther
Our community lead, is well on her way to a healthier lifestyle, while carefully nourishing her cake addiction.
Tom
our business guy, is attempting to transform his body without giving up his love for baked goods and dairy
Richie
our design wizard, is attempting to neutralize his poor soda choices with frequent Vegan feasts.