Download for iOS
An easy to use food journaling app designed to help you establish and maintain a healthy eating habit. Without counting calories!
Healthy eating is the fastest way to become a healthier you. Keeping a food journal can help tremendously in that journey. So why not make it super easy and fun to use?
Tracking what you eat is proven to be extremely beneficial, but you will only keep at it if it's super easy and fun to do. As users ourselves, our goal was to raise our own awareness of what we eat, without the counting and guilt. Help everyone find their own healthy path, without being too restrictive. To build a place where we can all be honest with ourselves, without the judging eyes of the public. A place where we can ask for advice, on our own terms. So we built YouAte. :)
Read more
Our Advisors
Snap your meals!
Take a quick photo of your meal and simply mark it as on- or off-path. It doesn't have to be perfect, just how you feel at the time. Capturing your meals helps you to be more aware of what and how much you ate, which helps you to make better choices in the long run.
Review your path and your habits
This is a reflection of your path. A place to scroll back and look at your previous meals and see how you did yesterday, last week or last month. Your off-path meals are visible, as you wandered off the path a bit. Reviewing your meals will help you to notice your eating patterns and habits. Don't worry, we're here to help you make better choices day by day.
Add notes to your meals
You can add notes and details to see why you made that meal choice, how it made you feel. Capturing your feelings after the meal will help you to be more mindful about your choices and eating habits.
See an overview of your path
Visit your profile page to see how you have been doing. We provide you with simple stats to help you stay on your path.
Share your path on the web
Share the last 2-weeks of your journal with anyone using a custom web link. Reset it at anytime to stop sharing.
The Team
We came together around our love of food, our desire to live a healthier life and our dream of making this world a bit better. With YouAte, we feel that we are able to connect all three and build something that is invaluable not only to us, but a large global family of healthy eaters.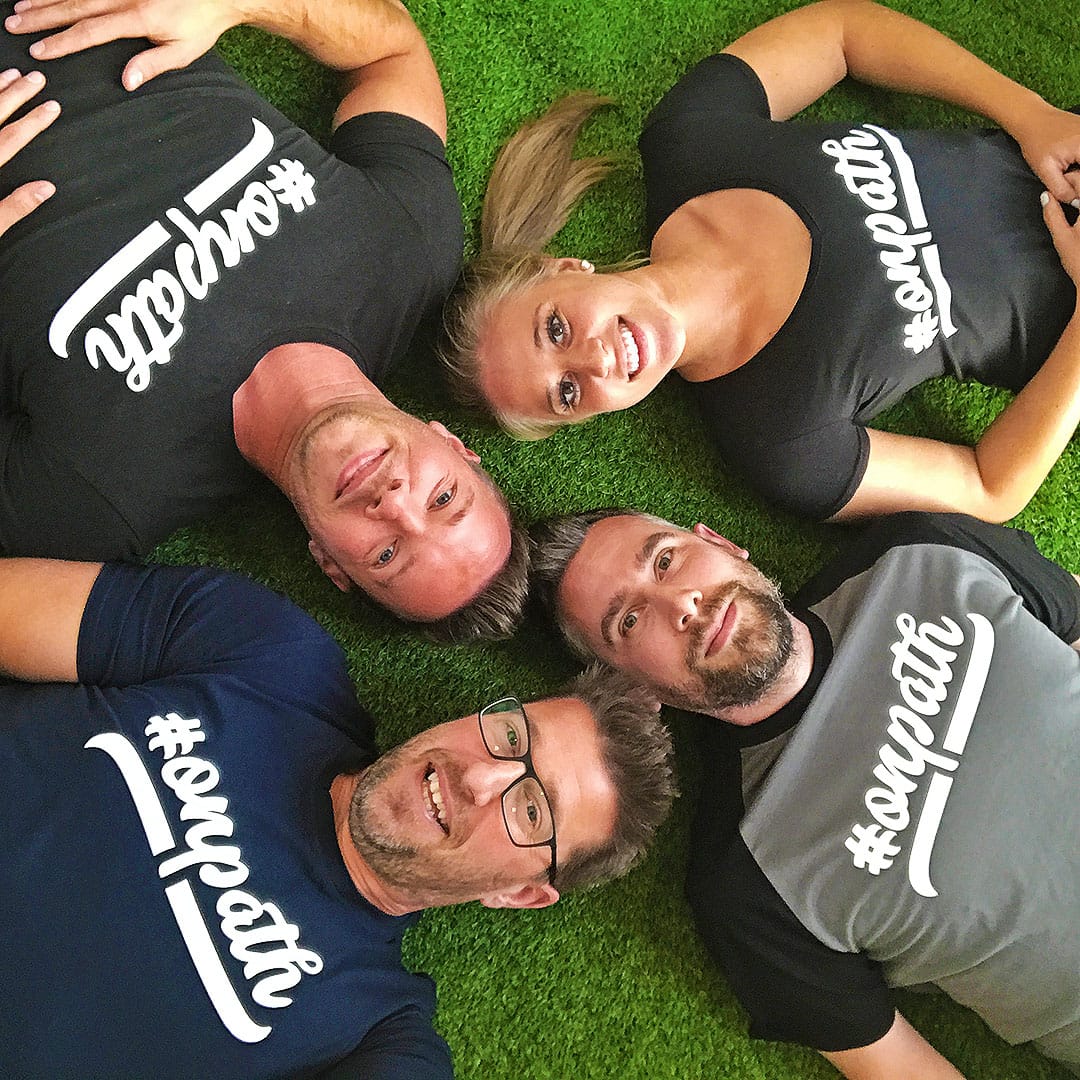 Esther, our community lead, is well on her way to a healthier lifestyle, while carefully nourishing her cake addiction. Richie, our design wizard, is attempting to neutralize his poor soda choices with frequent Vegan feasts. Mike, our code guru, follows a strict weekday fitness and eating routine to allow him to party all weekend long. Tom, our business guy, is attempting to transform his body without giving up his love for baked goods and dairy.
Interested in
what we are doing?
We love to talk to people who share our values and vision. We are not experts, just enthusiastic users of our product and strongly believe that with the help of this awesome community, we can make it better for all of us. So drop us a mail and let's connect.
Contact us