How-To Approach Social Gatherings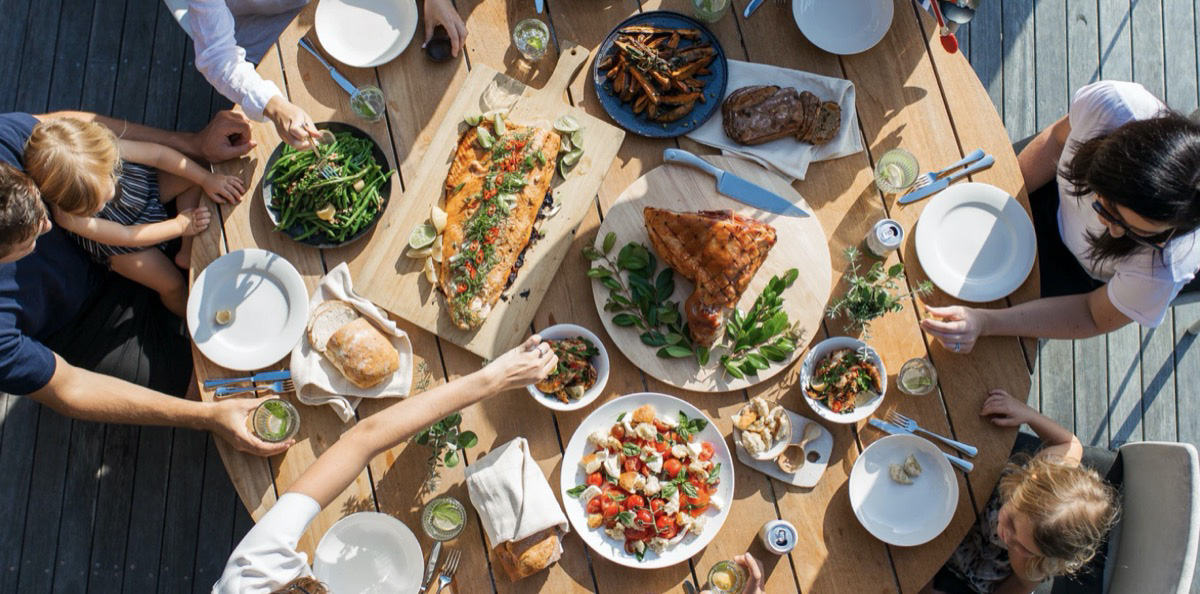 If you're ready for some carefree living, put your hand up! Nice weather is nearing, summer is around the corner, and opportunities for more social activities in a mid-or post-pandemic world are going to start happening!
When life eventually starts making its way "back to normal" to your neck of the woods, you're probably going to start receiving invites for in-person events. When you think about that, where does your mind go? Are you worried about how to navigate parties and events in a post-pandemic world?
There's the whole "social" aspect of it all of course…and then there's the food! Will we head straight to the buffet table with wild abandon after a year of not sharing food with people? Will we be able to practice (or finally get back into) "healthy eating" after a year or more of pandemic living? Will we be able to exercise some willpower and stop eating when we're satisfied?
I'd like to offer some advice for handling events in our new post-pandemic world (whenever that happens for you…for me, it's still a ways away)! I prefer to keep things super simple, and my best advice is always to begin with the end in mind: The end of the meal, day, weekend, week, month, or even the summer! Spend some time asking yourself what "feeling" it is that you want to cultivate at the end of a specific amount of time, and simply work backward from there.
I send out daily texts to my clients and the message I send out on Fridays usually has to do with capturing the feeling you want when Monday rolls around. Do you want to feel like you have made good choices yet still had fun and enjoyed food and drinks that were totally "worth it" to you? Yes, you probably do!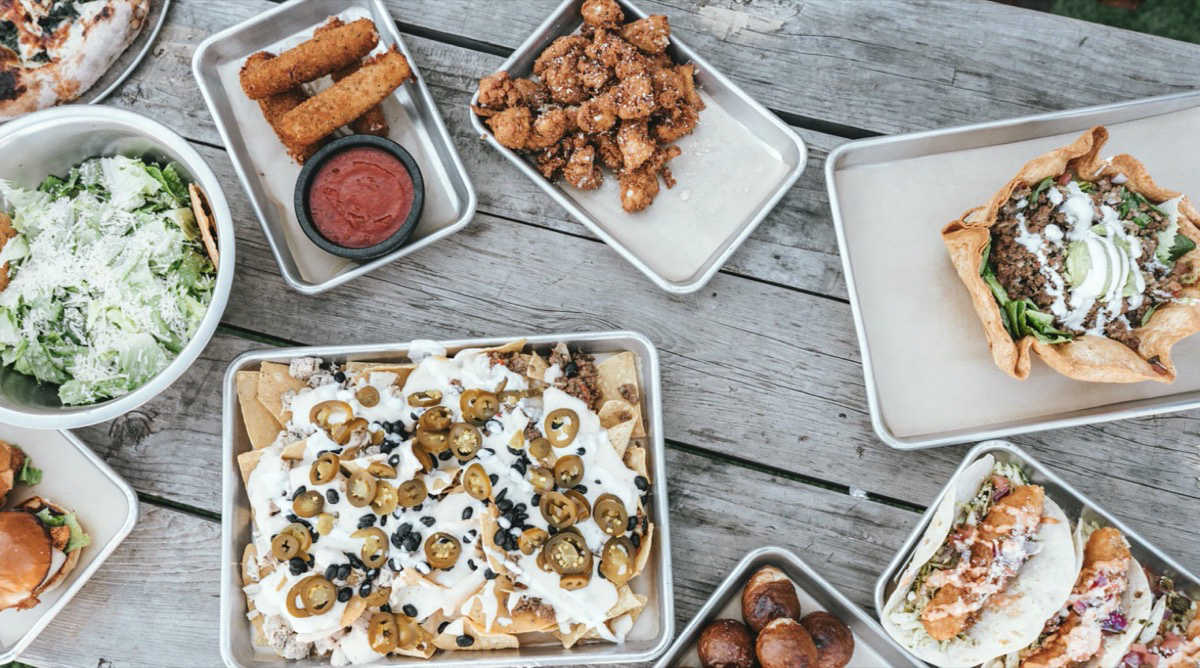 In order to do this, you must be intentional. For starters, you don't have to say "yes" to every invite that rolls around. I personally am going to enter this new world slowly and cautiously. Which get-togethers are worth it to you and which ones are best politely declined? And then, depending upon the event, what do you LOVE MOST and ENJOY MOST about the food and drink that will be served? Maybe it will be a glass of wine or two, or a dish that you haven't had in a long while. I always love the idea of bringing something delicious AND healthy so that I know something will be there that I can both enjoy and feel good about eating.
It's helpful to pre-plan as much as you are able to. Use your rational mind to plan instead of your emotional mind to react, and create boundaries around food decisions before you're making in-the-moment decisions. How do you want to feel when the event is over? How have you felt in the past when you have eaten certain foods? What makes you feel your best?
Easing into "normal life" may be challenging, but it's also a really great opportunity to be deliberate. We get this same opportunity when it comes to your relationship with food and events. Be intentional and reverse engineer your way to success!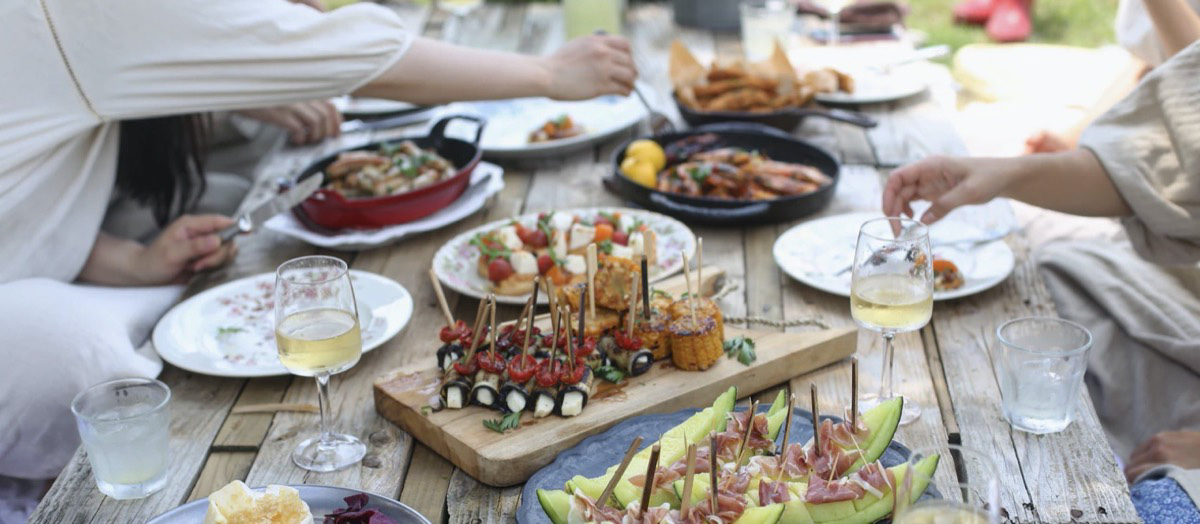 The great news is that YOU are always in the driver's seat. YOU get to make the choices. If you feel too tempted by the food in front of you, move. Go find a spot on the sofa talking to an interesting cousin. Need major accountability? Tell those around you that you are only having one plate and definitely NOT eating any sweets. (People LOVE to police that). Even better — use the services of an accountability coach throughout the entire holiday months. You'll have a community of support and accountability so you're much less likely to "stray"!
There are so many things you can do, but you do have to give some intentional thought to them first. If you need help with a specific event, reach out, and let's brainstorm about some of the things you can do if you feel stuck.
It's important to remember that saying YES to something always means saying NO to something else. If you show up to an event that you're not too excited to actually be at (you said yes because you felt "obligated to") and you'd actually prefer to be at home watching Netflix in your PJ's, you may not make the best food choices. I totally consider saying NO as a form of self-care.
---
You do not have to "do healthy" on your own. In fact, research tells us that you are much more likely to succeed if you have accountability layered in.
Let's face it — healthy eating and healthy lifestyles can be boring and require a lot of patience. Having the support of an accountability coach and a community of likeminded individuals on your team can make all the difference. Share paths with a practicing holistic nutritionist, receive one-on-one coaching regarding your meals, and be connected on the app with my other clients and Ambassadors. You will have fun, stay motivated, and feel inspired!
Find out more by visiting my website www.stacyyates.com.
More posts from our blog: