3 Tips to Stay Healthy in the Winter Months & Creamy Cauliflower and Lentil Soup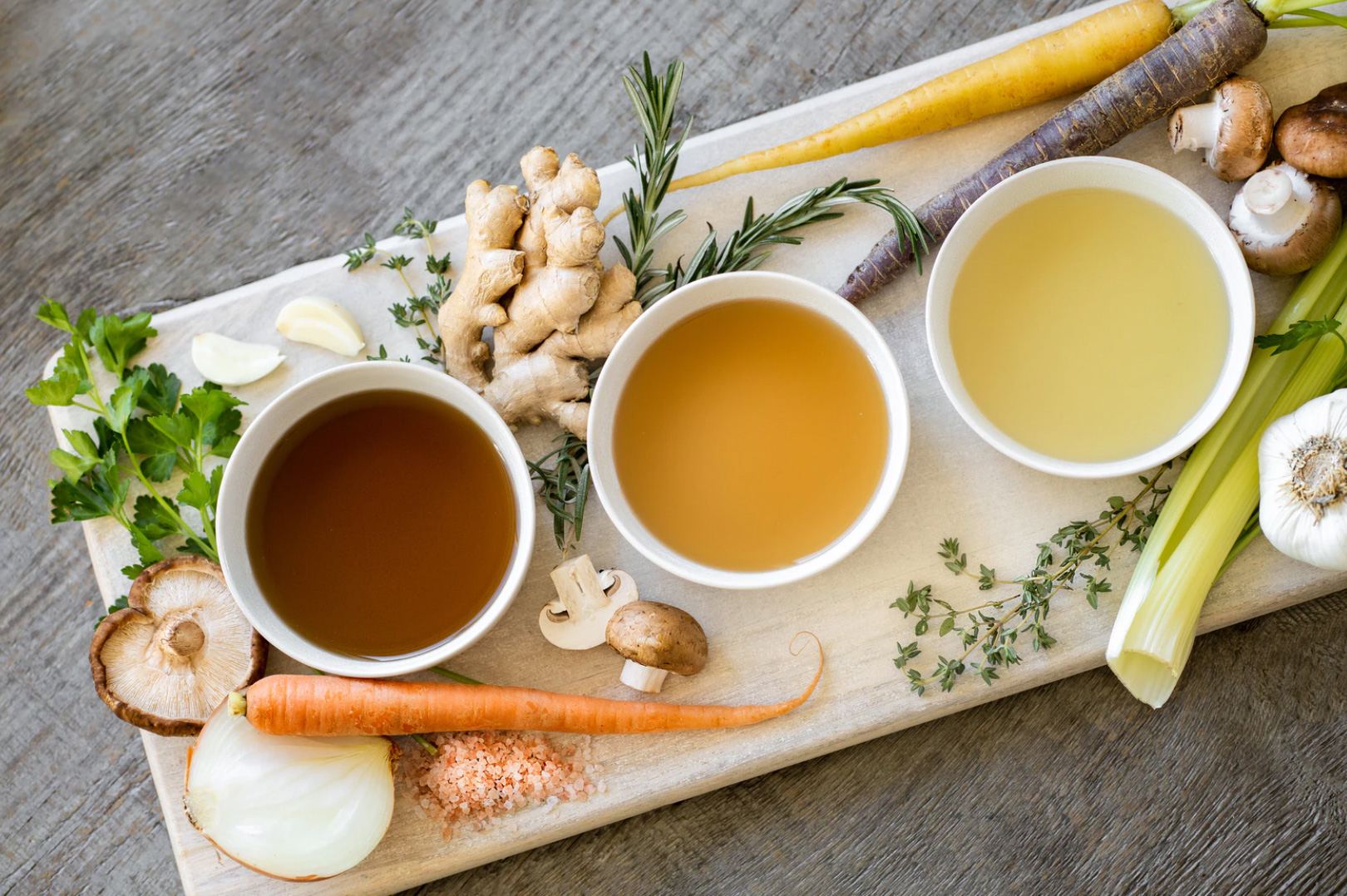 Healthier tweaks to my favorite family recipes are really what makes eating healthier and healthy sustainable habits possible.
It keeps you grounded. Feeling good. Comforted. Happy. Like you're fully you and not missing out on a thing. And that's how eating healthy should be. Easy, natural, and familiar.
That being said, I want to chat about my favorite 3 Tips for Staying Healthy all Winter Long. (Because it can be really darn easy to just want Mac & Cheese, hot cocoa, and popcorn September-February).
3 Tips to Staying Healthy all Winter
1. Make Cozy Savory Meals Like Soups, Stews, and Chilis:
If you know you're going to want something warm and comforting why not take control of your meals and prep a veggie-filled, high fiber, and protein-rich, soup, stew, or chili? It gives you the warmth and comfort you're looking for with the nutrients and balanced meals you need for sustainability.
2. Solo Dance Parties are the new Morning Walk:
Cold and snowy where you are? It definitely makes getting up and out for a morning and evening stroll less appealing… But that doesn't mean you can't move and have fun in the comfort of your own home in your favorite fuzzy socks. Make it a point to turn on your favorite throwback playlist for at least a few minutes a day and dance it out.
3. Try Using a Food Journal:
Hear me out on this. Don't worry about counting calories or macros or anything like that. A food journal can be an objective way to be more mindful of what and how much you're eating this winter as you spend more hours indoors. There's nothing wrong with good old pen and paper here but my clients and I use the ATE App. It makes food journaling so easy! And you can add your friends for extra accountability!
And now, of course, time for the recipe!
What You Need:
Creamy Cauliflower and Lentil Soup
This veggie-filled twist on the Mediterranean classic Lentil Soup will get you through the winter while loving your bites and sticking to your health goals!
prep time: 25 minutes cook time: 25 minutes total time: 50 minutes
Ingredients:
½ large onion
3 cloves (or teaspoons) garlic
1 ½ cup red lentils
5 cups bone broth (or broth of choice)
2 cups almond milk (milk or water would work here)
1 large head of cauliflower chopped (about 4 cups)
2 cups chopped celery
2–3 tsp cumin (or to taste)
1 tsp turmeric
Salt and Pepper to taste
1 tbsp olive oil
Optional Toppings: Greek Yogurt, Parsley, Lemon
Instructions:
In a large pot heat olive oil and saute chopped onions until soft and translucent. Add garlic, celery, cauliflower, lentils, and spices. Stir and make sure everything is evenly coated.
Add bone broth, almond milk, or water and mix well making sure lentils aren't sticking to the bottom of the pot.
Bring to a rolling boil then reduce heat to low and let simmer for 20 minutes or until lentils are cooked through and cauliflower is soft.
Using an immersion blender, pulse soup until you've reached the desired consistency and creaminess. You can also transfer the soup to a large blender and blend until creamy and smooth.
Top individual bowls with the desired amount of greek yogurt, parsley, and/or lemon.
---
Improving your relationship with food and pursuing weightloss by yourself can be a battle. Just like anything in life, having a support system and expert to guide you in the process is a game-changer. To work with me find me@Practical.Nutritionist on Instagram or LivingWithLeena.com! I look forward to chatting with you soon!
More posts from our blog: