Mental Growth
How a donut opened my eyes to my own mental growth.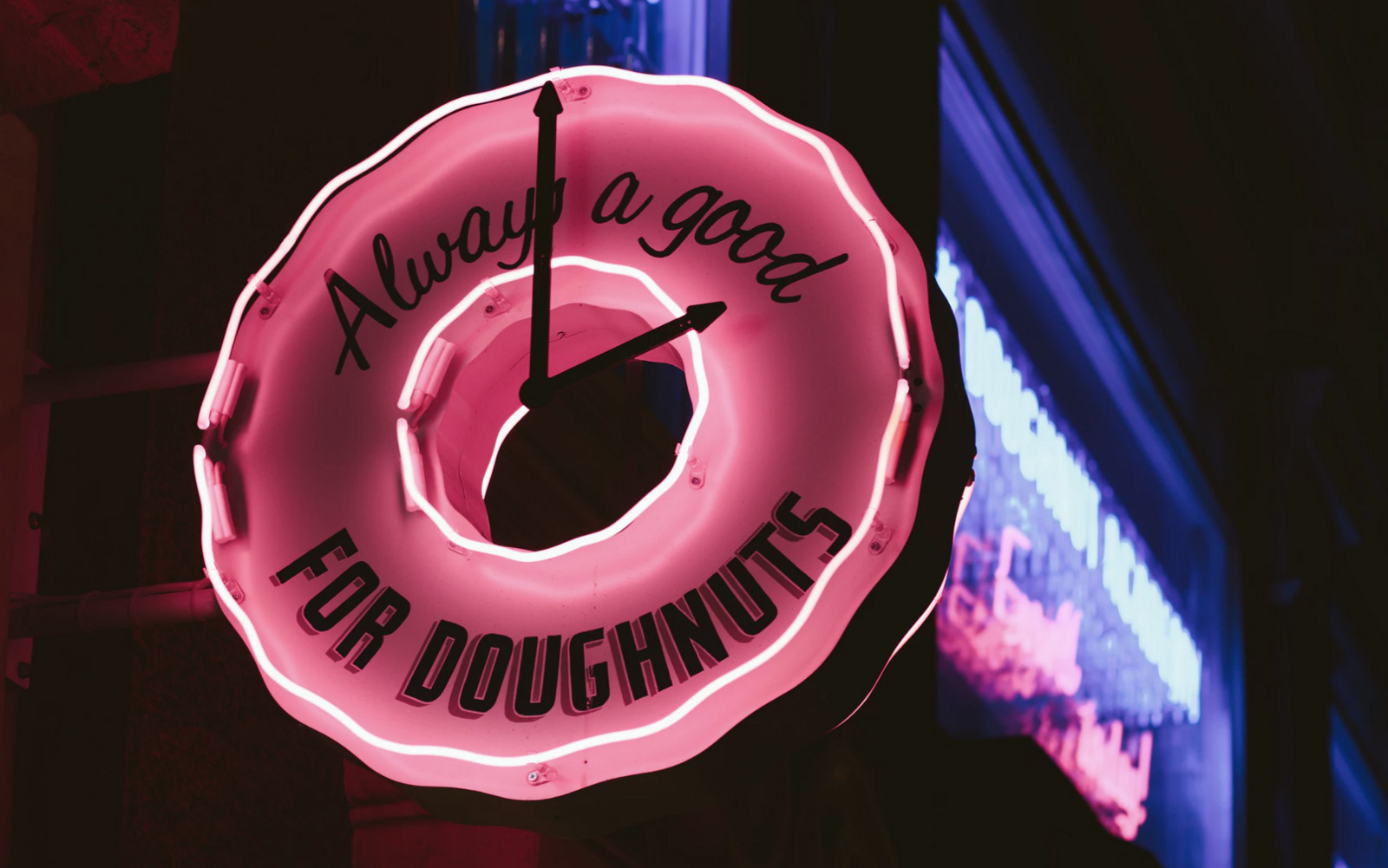 "I'm saving my calories for later".
What if I told you this used to be my old mindset.
Used to be. Past tense.
Noticing growth can be difficult especially when you cannot measure it. And measuring your mental growth can be hard.
So how do you end up going about it? How do you see if you've actually made progress?
It's different events that will allow you to realize you've grown mentally. When did I realize that I had finally made progress?

Then vs. Now
My main focus was on my weight and paying too much attention to what I ate and how much I ate — this was years ago.
I still focus on what I eat but with a more laid back approach. I stress less about the food options that are around me and can make more mindful choices.
I can now say I know what moderation is for me in the foods that I love (and yes, that goes to my sweet tooth too). And the most surprising part, I have started to love vegetables and greens (didn't think this would day would come around).
But with my previous more uptight and restricted eating habits I myself would be conscious of where I would allocate my "calories" towards.
If I knew I was going out to eat, I'd look at the menu ahead of time to make a "better" decision and to see what would still fit in for that day. Moderation was still of foreign nature to me because I'm part of that Clean Plate Club. Knowing how I approached food meant that I had to know what I'd be eating later in regards to what I was eating earlier in the day.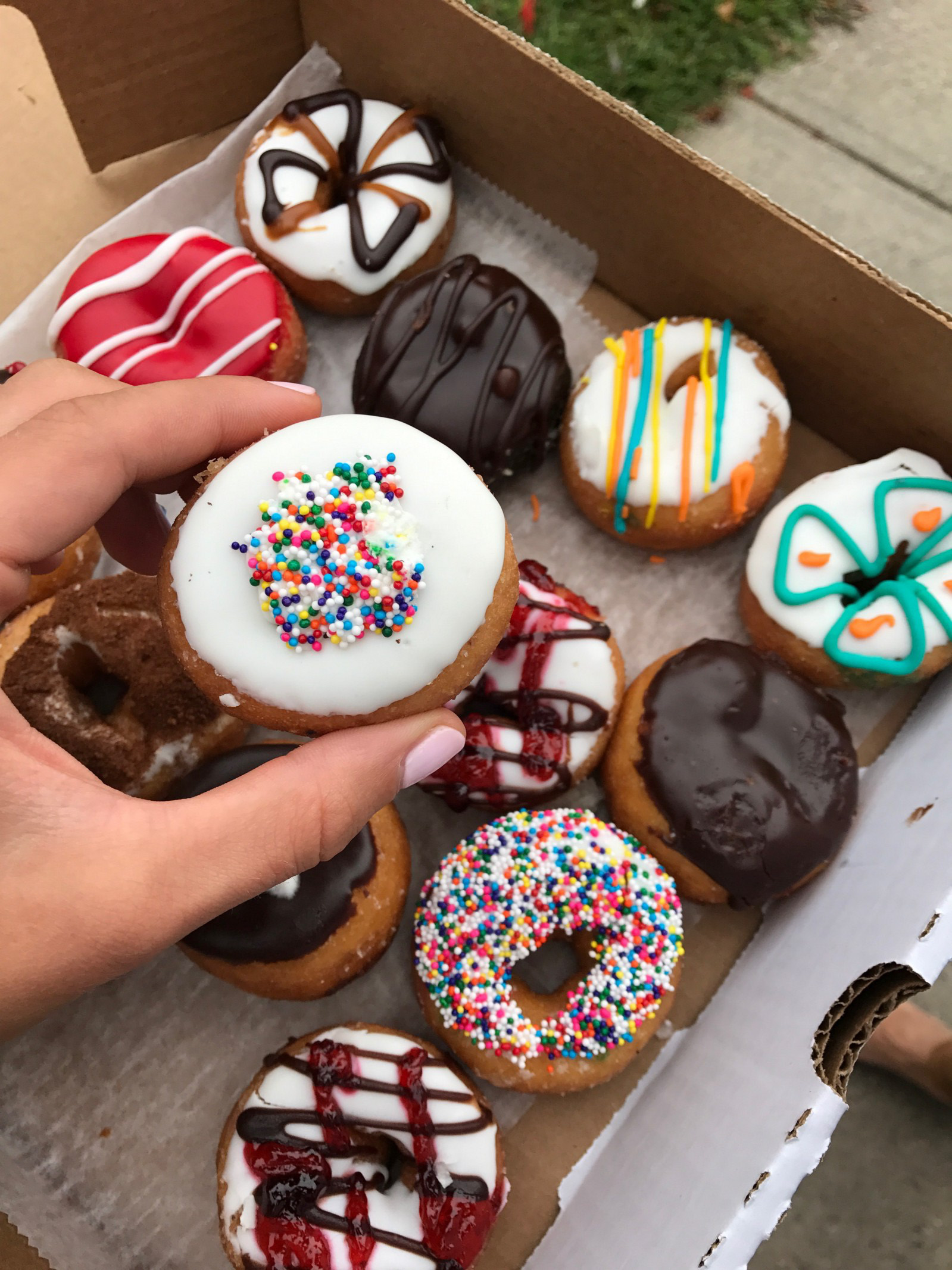 What's Changed?
Life changed. Significantly.
Being on the move and constantly on the go, I don't have time to get caught up in the nitty gritty over food. Food has been used as fuel to get me going throughout the day and having clear thoughts.
There are other stressors in my life, and I'm not allowing food to be one of them.
Although the constant coming and going lifestyle can be tiresome, experiencing different cultures and cuisines has also contributed to having a more laid back approach around food.
*Sidenote — not everything sits well with me (and my problematic stomach), but I'm trying.
But regardless, if something looks good whether that is a dessert or a dish, I'm open to trying it. I'm not going to restrict myself from eating it if I know I won't have the chance to try it again any time soon.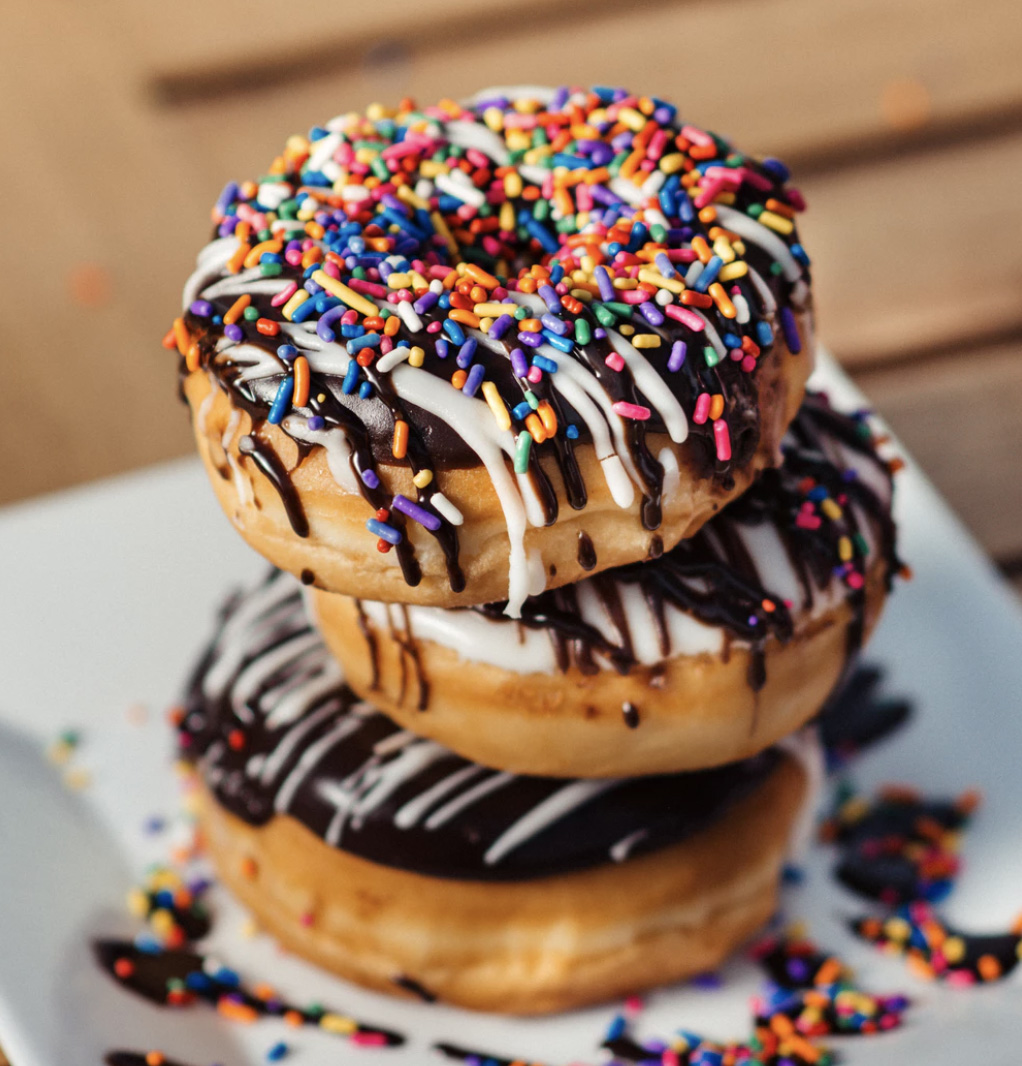 The Changing Point
I had the chance to revisit Portland, Oregon — one of my favorite food cities. Three years had passed since I was last there and was definitely looking forward to it even if it was for a different occasion this time around.
Keeping in mind that I have a sweet tooth, I was not about to pass up eating from 2 of my favorite donut places.
After hours of traveling, and starting to get a little hungry, a donut sounded great even though we were going out to eat for dinner. But a donut ALWAYS fits into my path.
With some friends, we had gone into my favorite donut shop and only 2 flavors were left. We were all standing in line discussing how great these donuts are until my friends said, "I'm going to save my calories for dinner instead".
I was a little shocked.
This would have been my previous mentality just a few years ago, but with the help of the [ate app and being able to see what I eat and when I eat, and most importantly listening to my hunger cues, I was completely fine with eating that donut.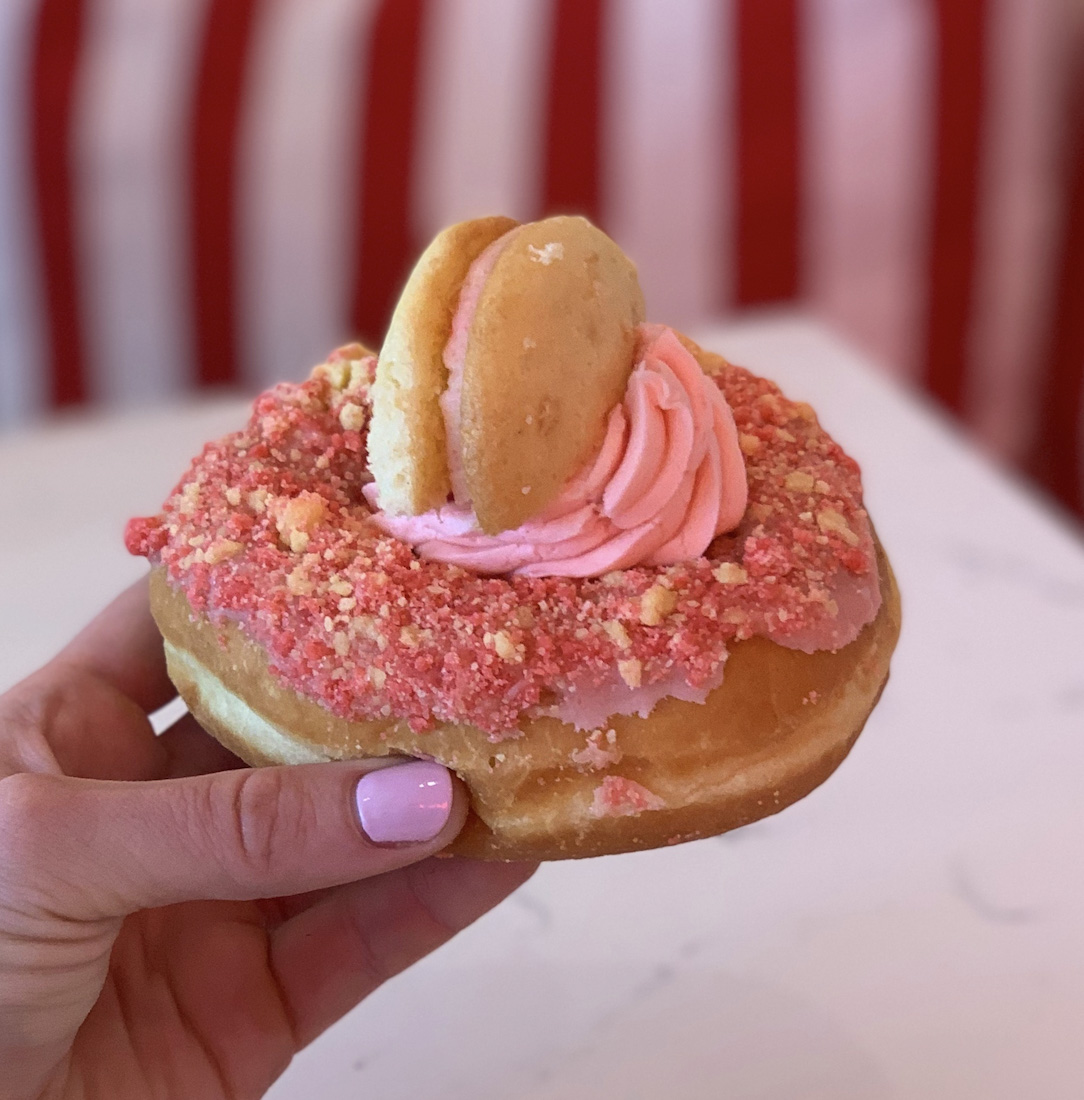 That single donut was not about to ruin my health progress.
That single donut was not going to put me back weeks towards my goals.
That single donut gave me just enough satisfaction that I was looking forward to after 14 hours of traveling.
That single donut was perfection.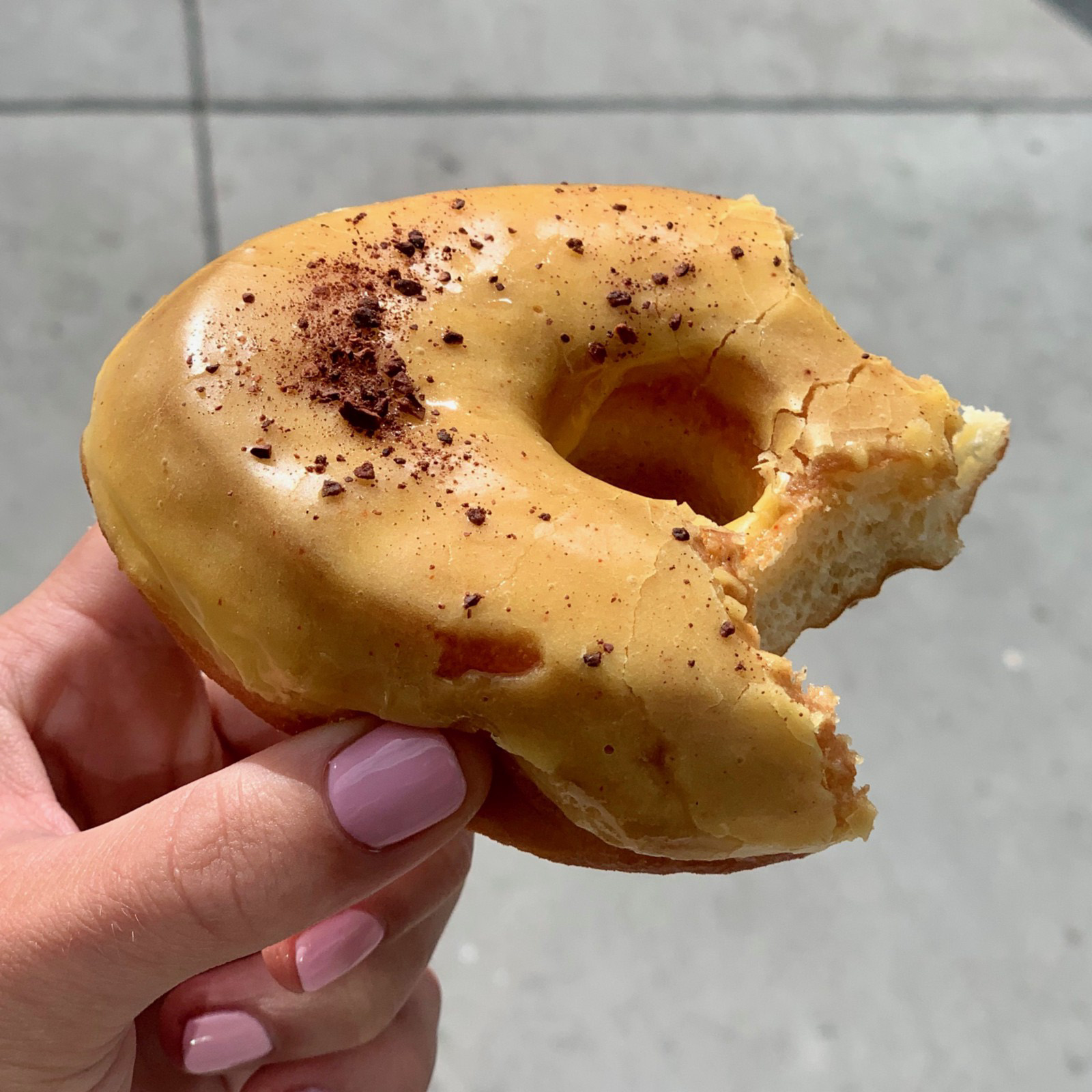 And what's even more surprising — I shared that donut.
This is another thing that I've learned with ate. A laid back approach to eating and also moderation.
Moderation not only refers to listening to my hunger cues and eating what I want but knowing that I don't need to satisfy my sweet tooth with 3 donuts at a time rather part of a whole donut can do just as must justification to my taste buds.
Devouring the remaining donut, we walked by another donut shop which looked just as good. But what was it that my friends had said that made me share my true feelings about their mentality around food?
"nahhh, I'm going to save my calories"
I noticed that they were still caught up in looking at food as good or bad and looking at food as a number.
I had a little heart-to-heart with them and expressed my new feelings towards moderation and being okay with something outside the norm occasionally.
I was able to share these thoughts as I've moved on from that previous mentality.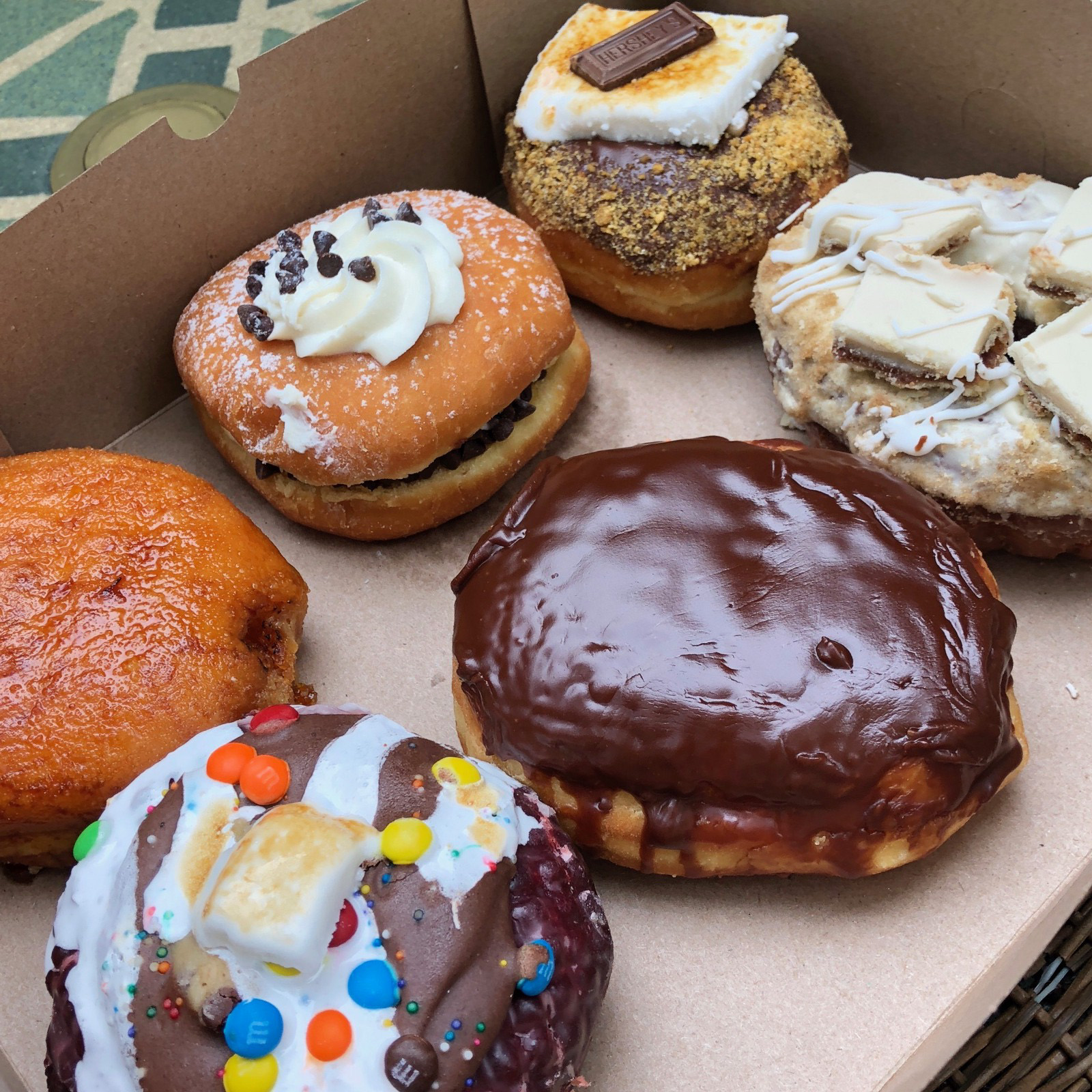 But how long did this growth take?
This is not something that I was able to do from one day to the next, but rather it took time. It took years. But, it's this small growth that puts me at ease.
Even though it took significant time, I had finally openly expressed that I was okay with moderation in my life. I was ok that life is and will never be all about the calories.
The important part is having the right mindset about the foods you eat and want to eat.
This was finally a turning point for me.
I had achieved mental growth.
It's the little things in life that sometimes make you realize that you've been making progress even though you may not always believe that you are.
Cheers to all the donuts that have helped with my mental health growth around food, whether big or small or cream filled or plain glazed.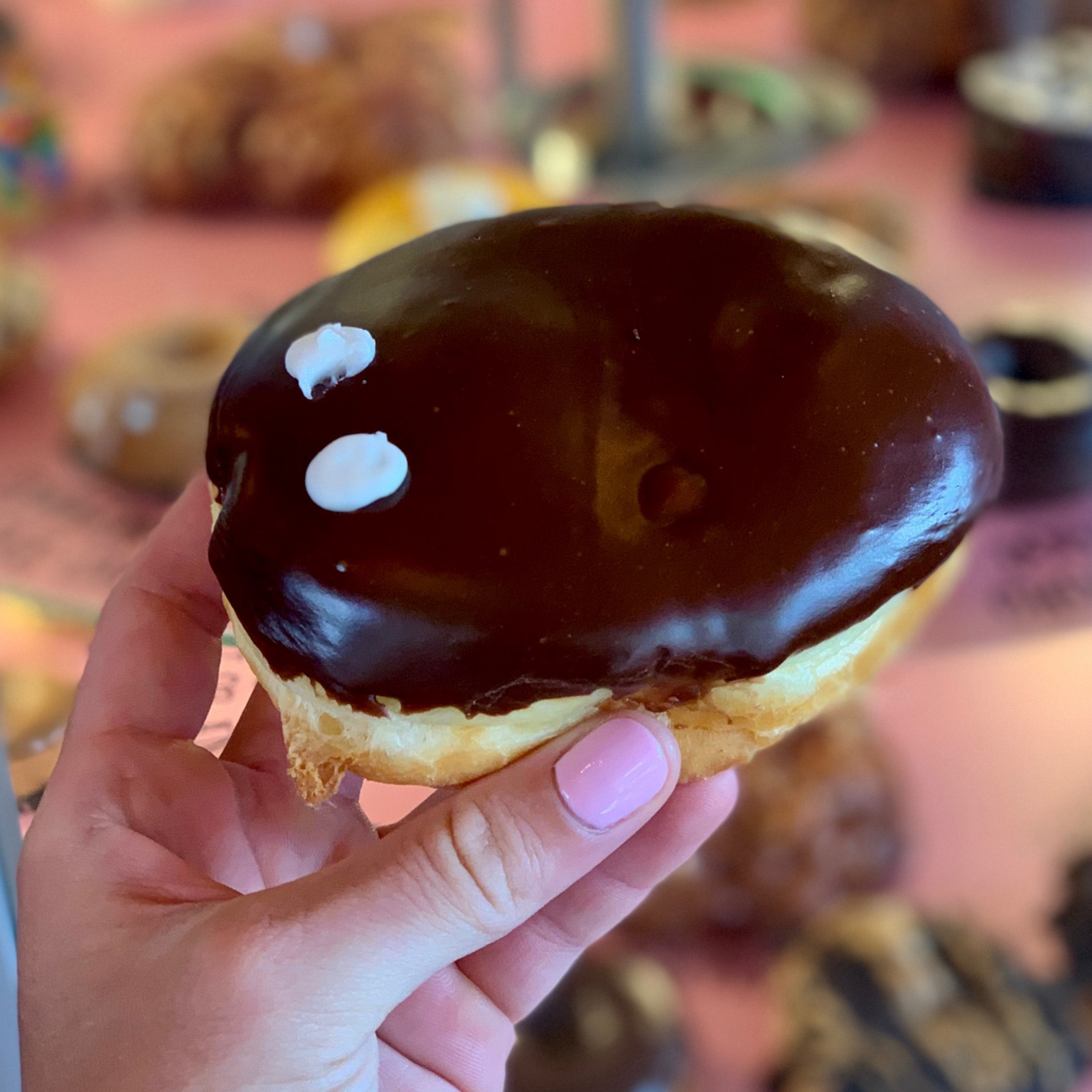 More posts from our blog: