The Inspired Kitchen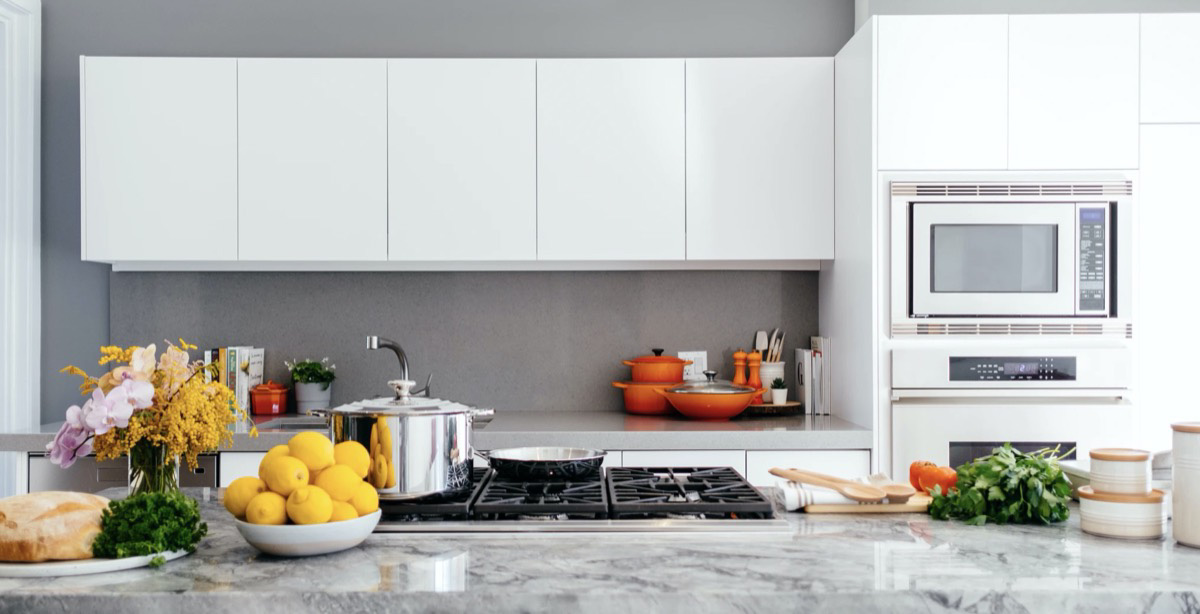 "Kitchen. Noun — A gathering place for friends and family. A place where memories are homemade and seasoned with love." Emma Reed
The kitchen has been referred to as, "the heart of the home." It is where energy, creation, and connection take place. Have you ever noticed that when you go to a house party, everyone congregates in the kitchen? There are plenty of other rooms to go to, but everyone naturally migrates to the kitchen, no matter how small it is! That's because the kitchen is where the soul is.
Your relationship with food and how you choose and eat food is a reflection of how inspired your kitchen looks and feels. What does your kitchen feel and look like to you? Would you be comfortable to invite someone over for a cup of tea and sit in your kitchen or would you be embarrassed to have anyone see it? If I asked you to take a photo of your fridge, would you be proud to show how organized and clean it is, or does it look cluttered and messy? Can you see your kitchen table or is it piled with papers, computers, and other debris that prevents you from eating on it? Does your pantry look like the 'Home Edit' or does it need some organization? Does your kitchen make you want to eat well or does it trigger poor eating habits? Have you ever considered that the state of your kitchen determines how you nourish yourself?
"Good food and a warm kitchen makes a house a home" — Rachel Ray
Spring is all about awakening, new beginnings, and cleansing our internal body and our external environment. You can use this season as an opportunity to create an inspired kitchen — one that excites you and invites you to have a beautiful, joyous and healthy relationship with food. The following are some tips to help you get started.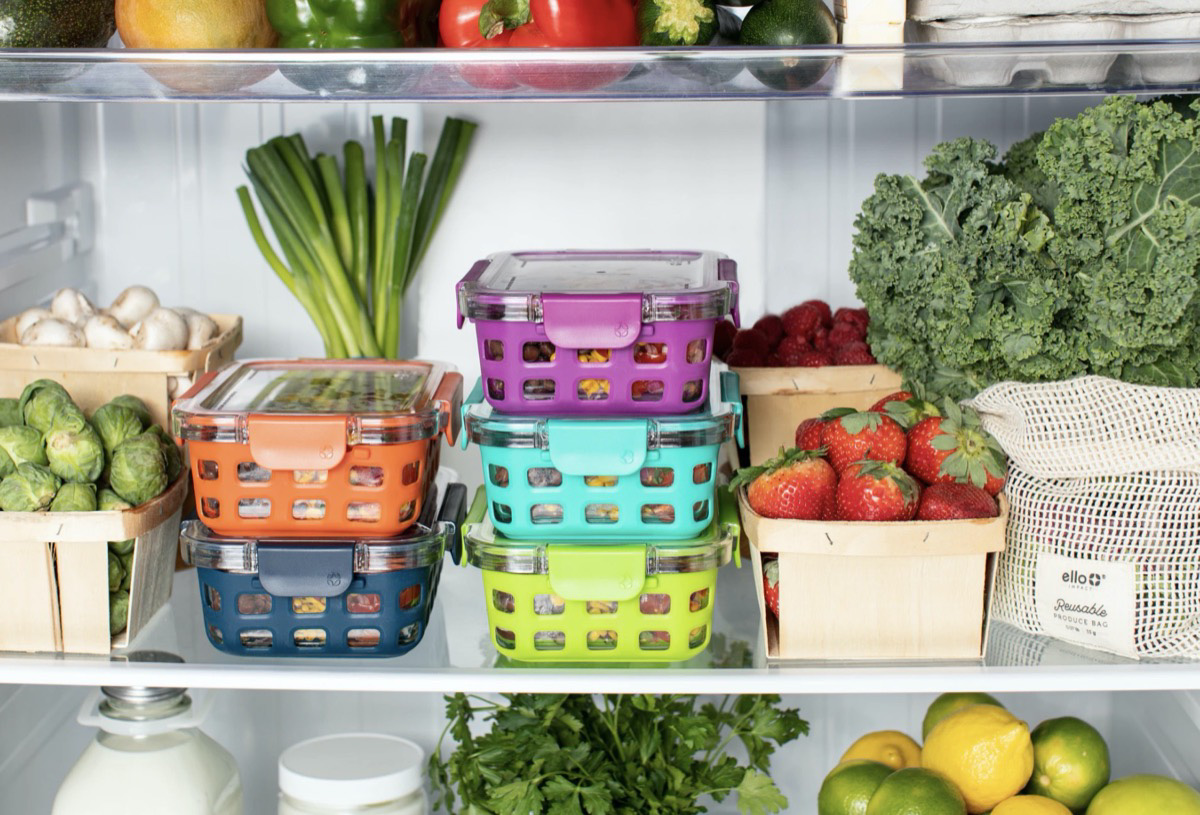 Clean Your Fridge!
When was the last time you cleaned out your fridge — removed everything, washed the shelves, got rid of expired condiments, old food, reorganized it, and made it look awesome and inviting? Your fridge deserves your attention!
Your fridge can often represent how you feel about food and can even be a reflection of how you do life! Do you keep your fridge (and other parts of your life) organized or messy? Is it full or sparse? Is it colorful or blah? Does the food feel and look energetic and vibrant or is it dull and boring?
The energy in your fridge is vitally important. Each time you open your fridge will determine how you choose your food. When you open the door, you want it to pop with color, freshness, organization and inspire you to eat healthy food from nature's garden. But when you open the door and see old leftovers, spills that were never wiped up, moldy food, dead or lifeless vegetables, bruised and shriveled up fruit, shelves full of condiments, and nothing really to eat, then what you choose will lack in health and vitality. In fact, you'll likely close the door and order take-out!
As a way to kick off spring, I encourage you to clean your fridge, from top to bottom. Remove everything and reset the energy. Freshen in it with lemon essential oil or add fresh lemon to your soap and water when cleaning the shelves. Make your fridge a reflection of how you choose to want to eat and fill it with color, energy, and vibrancy!
Infuse New Energy
Organize your pantries and drawers — especially that Tupperware drawer!
Get rid of kitchen utensils and gadgets you no longer use
Take everything off your counters and wash them thoroughly with a natural cleaner and then change up how you display things. Create a new look!
Change and update the magnets, paper, and pictures on your fridge
Open the windows and let the fresh Spring air come in
Buy some fresh flowers for your kitchen table
To make your kitchen smell great, boil some cinnamon sticks and cardamom or refreshing citrus scents from the peels of lemon, lime, and grapefruit
Put your favorite cookbook on display, with intention to cook from it more often
Have a seasonal fruit bowl full of lemons, limes, grapefruit, and other produce you are inspired to eat and another with ginger, turmeric, and garlic roots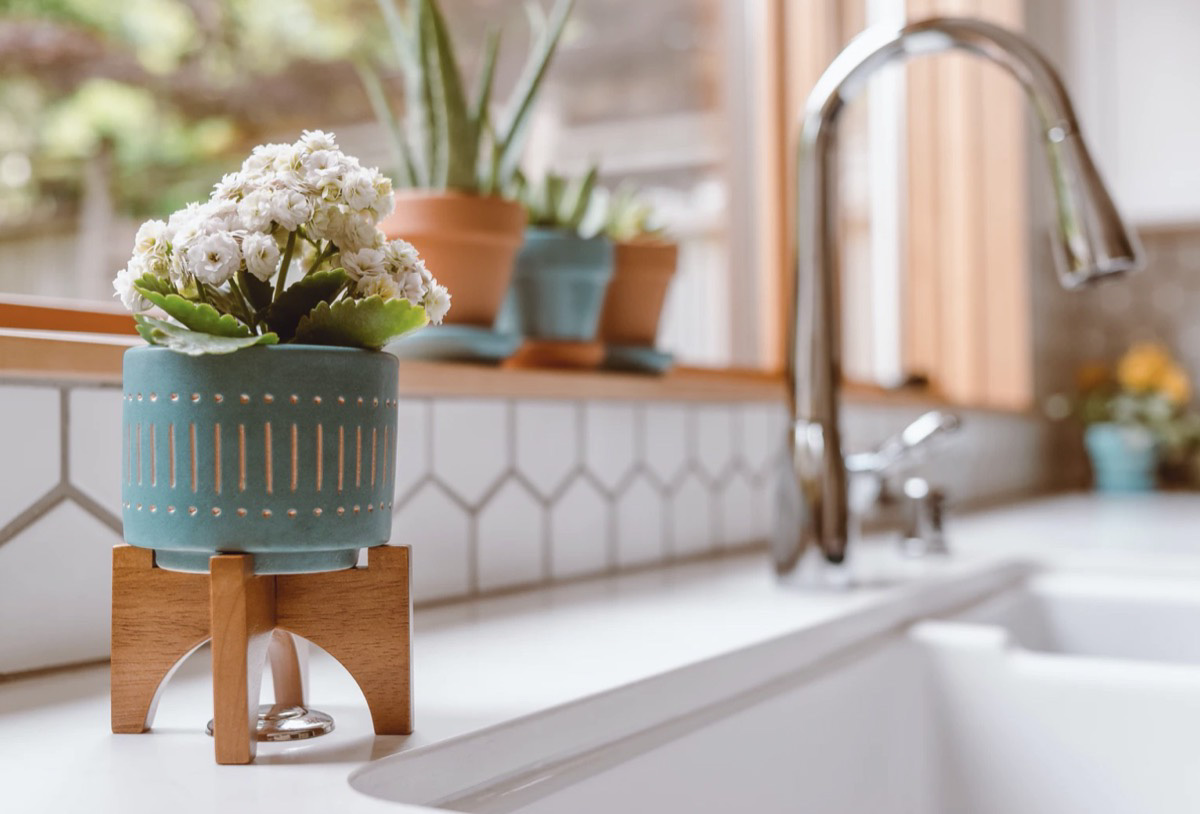 Practice Presence in the Kitchen
The kitchen and cooking can be a wonderful place to slow down, breathe, focus, and practice Presence (Vitamin P). Mindful cooking and eating is a key ingredient to nourishing yourself and optimizing your nutritional lifestyle. For me, practicing Presence in the kitchen has been so helpful in slowing down my day and bringing more calm and breath to my life, connecting with myself, and enjoying the experience of cooking. I encourage you to find a daily dose of Vitamin P in the kitchen as a way to nourish yourself too!
Bring some slow to what you are doing. Even if you don't have a lot of time to cook, still try to sprinkle some slow into the time you do have. Rushing and being stressed while you are preparing a meal doesn't make it taste great and it takes away from the nourishment of the meal.
Eat with presence. Look at your food, taste it, smell it, chew it, savor it, be grateful for it, enjoy it, and fully experience it. The more present you are the more satisfied and nourished you will feel.
Finally, consider making your kitchen a cell phone-free zone. Texting while cooking and eating do not belong together! It is completely distracting and having it on and hearing it go off every time you have a message instantly takes you out of presence, makes you feel scattered and unfocused.
If the kitchen is truly the soul of your home, how do you want yours to feel? Spring is here! It is time to reignite the spark in your kitchen so that you can elevate your relationship with food.
A Kitchen Blessing
"Make a wish for all the wonderful things to come: from delicious meals to burnt-to-a-crisp ones. May your kitchen be a place for you and your loved ones to laugh, grow, create, learn and love!"
---
Amy Bondar, Nutrition Expert, Author, and Speaker, helps you rediscover the joy of eating, while creating lasting improvements in your health, eating habits, and weight. She is a trusted and compassionate expert whose nutritional wisdom and counseling techniques have helped people overcome health and weight issues for nearly two decades www.amybondar.com
More posts from our blog: