Thanksgiving Feast - Enjoyment and Balance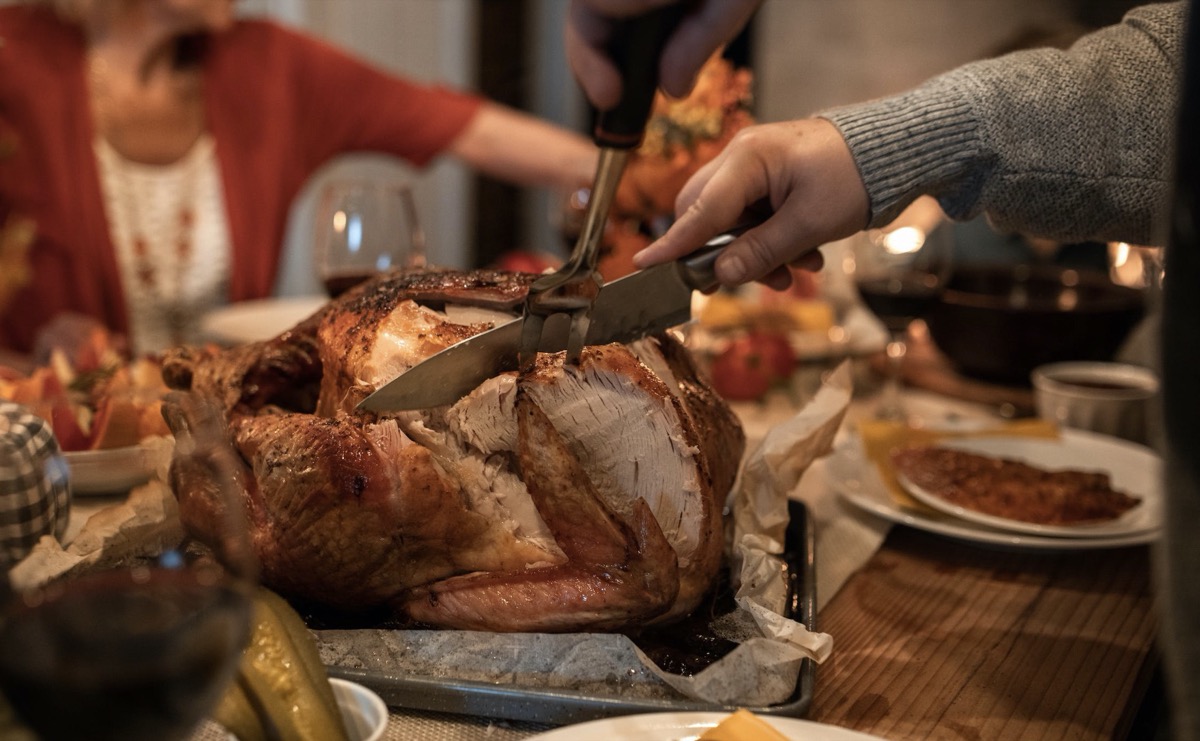 The Thanksgiving holiday is here; it's time for giving thanks, toasting togetherness, counting blessings, sipping cider, and enjoying a slice of something sweet. As much as the holidays bring enjoyment, they also present a higher level of stress and frenetic activity than other times of the year. This year, instead of worrying about derailing your healthy habits or commitment to movement, focus on enjoying the season in a balanced way that allows you to embrace the sweet and let go of the stress.
Ditch the Diet Mentality
A common approach to the holidays is to let it all go and then "start a diet" in the New Year. But there's really no need to focus on "doing better in the New Year" when you can live a life centered on balance and harmony versus dieting extremes (overconsumption to underconsumption and dissatisfaction).
Get creative with your meal planning and apply these "ditching diet culture" messages.
Instead of "skip breakfast" to "save calories" (which is not healthy):
Eat a balanced breakfast with protein, healthy fat, and fiber. An example might be ¾ cup of whole Greek Yogurt with ½ cup of berries, 1 tablespoon chia seeds, and 2 tbs cashew halves.
Instead of "earn your meals":
Get an Early Start. Physical activity levels tend to decline considerably during the holiday season. Before any other socializing or shopping begins for the day, get up 30 minutes earlier to sneak in a walk, jog, Yoga session, or other activity of your choice. Your energy will increase, and your guilt will decrease. Win-win!
Instead of "eliminate baked goods":
Bake Better. Butter has a starring role in most, if not all, holiday dishes and baked goods. If higher calories are a concern, consider subbing out half the butter for another fat alternative such as Greek yogurt or avocado. For sugar, try pureed fruit such as applesauce.
Instead of "avoid alcohol":
Dial down the Drinks. Instead of calorie-dense and sugar-packed drinks such as eggnog and daiquiris, offer cocktails mixed with zero-calorie club soda, vodka, or whiskey, and fresh fruit and herbs.
Hydrate between cocktails. Staying hydrated will aid in keeping hunger, fatigue, and mindless hunger at bay. Infuse water with fresh fruit and herbs and keep a glass with you at mealtimes.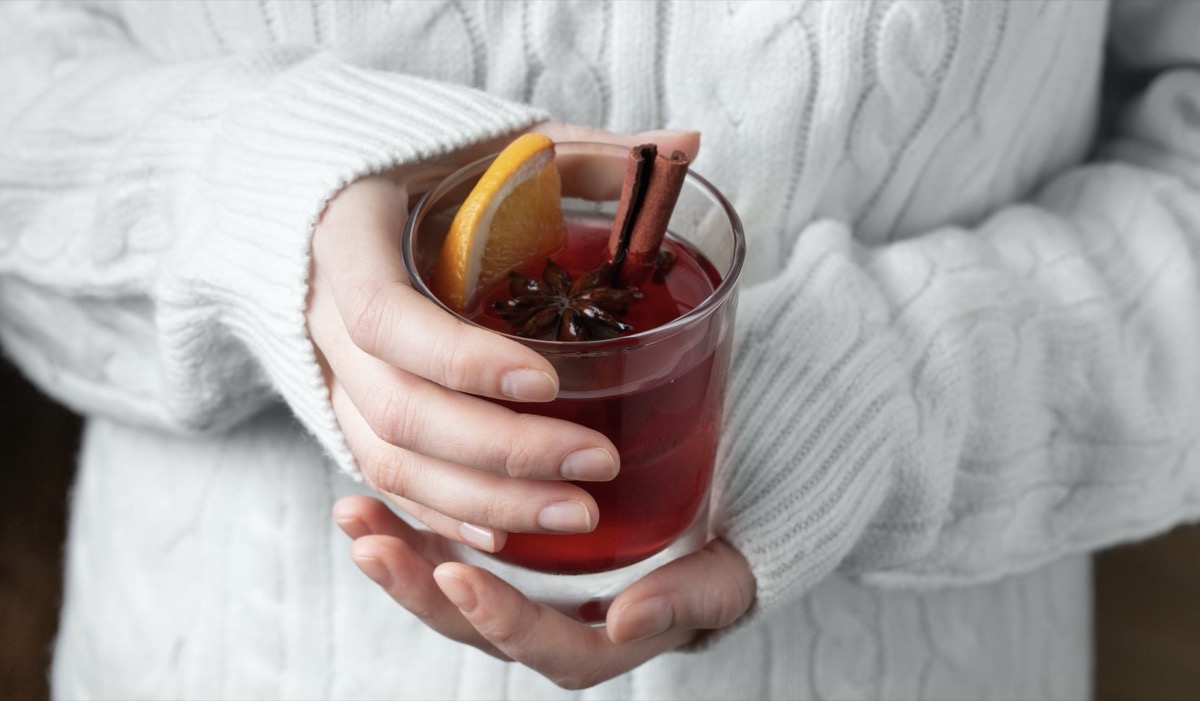 Instead of "only eat clean":
Focus on Fruit. Keep fresh fruit readily available and within sight. Keep baked goods and other less nutrient dense "goodies" tucked away.
Instead of "avoid the appetizers and focus only on salad and lean Turkey":
Remake the Dips. At almost every holiday table, there's a relish tray with various crudité. A heavy dip or sauce is commonly included. In place of the heavy dip, make a homemade hummus or yogurt dip. Cucumber sandwiches, oven-baked carrot and parsnip "fries" and roasted garlic cauliflower are also excellent options.
Snack ahead. If you are headed to a feast where the food options will be calorie-laden, try consuming a high fiber and protein snack prior to attending. You will satisfy any "pre-game" hunger and reduce the temptations upon arriving.
Plan a Party Plate. Start with the veggies and salad. Load up half of your plate with the green stuff and add the protein. Finish it off with a smaller helping of the additional items.
Instead of "limit the parties you attend to avoid temptation":
Be Unconventional. Start your own tradition of remaking old holiday favorites into updated versions. Offer mashed cauliflower in addition to potatoes. Roast sweet potatoes in place of a sweet potato casserole. Reimagine stuffing with whole grain bread, nuts, and fresh herbs. You will cut out guilt and boost nutrients.
Instead of "manage stress" (which is a nebulous message by itself):
Prioritize rest and sleep, much like water and activity, is necessary for healthy living. The holiday chaos can interrupt the circadian rhythm. Create a bedtime routine with meditation and quiet reflection.
Reduce screen time before bed: Avoid stimulating the mind with electronics. Better sleep leads to better nutritional choices.
Plan a quiet moment each day: Set aside 10 minutes for yourself to read a book, quietly reflect, or mindfully listen.
Decline events that cause additional stress. It's ok to say no or prioritize what you will do based on the energy, time, and interest you have. We can't do it all or attend it all without sacrificing part of our sanity and sleep. Trim it down but attend what brings you the most joy and allows you to unapologetically sink into the magic of the season ahead.
The holidays are a time for celebration and a significant piece of celebratory events includes food — delicious food. Enjoy it. Toast a cocktail or two. Prioritize balance and shut out the noise of the diet culture dogma that does little more than promote guilt and frustration. You cannot celebrate the holidays in the wrong way — do what feels good to you and make time for movement and a healthy combination of a variety of foods.
---
Dr. Erin Nitschke is a professor of exercise science at Laramie County Community College. She holds certifications including NFPT-CPT, NSCA-CPT, ACE Health Coach, Fitness Nutrition Specialist, Therapeutic Exercise Specialist, and Pn1. Erin is an editorial author for IDEA, NFPT, where she writes regularly on topics related to personal training and health coach skill building, behavior change, and career success.
More posts from our blog: