One Plate Per Meal
How full are you after your first plate of food? Do you really need seconds or thirds of a meal?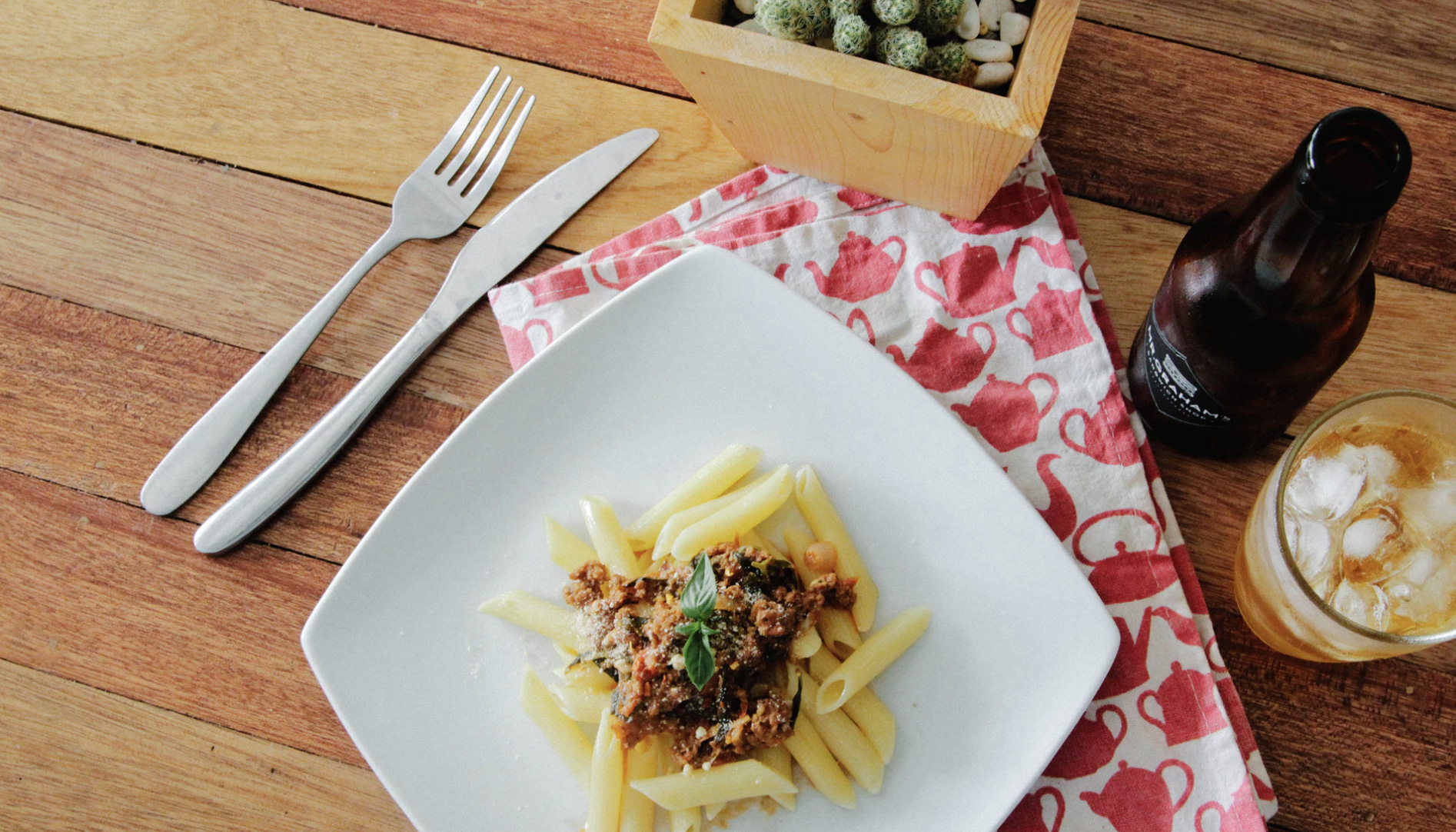 If you are able to gather the three important nutrients onto one plate serving: complex carbs, proteins, and fats, then one plateful should be enough.
But what about that extra serving? Sometimes when you eat too fast you are not aware that you might actually be starting to get full. By adhering to one plate per meal, you are more likely than not already at the 80% full mark — just the right amount of fullness that you want to strive for.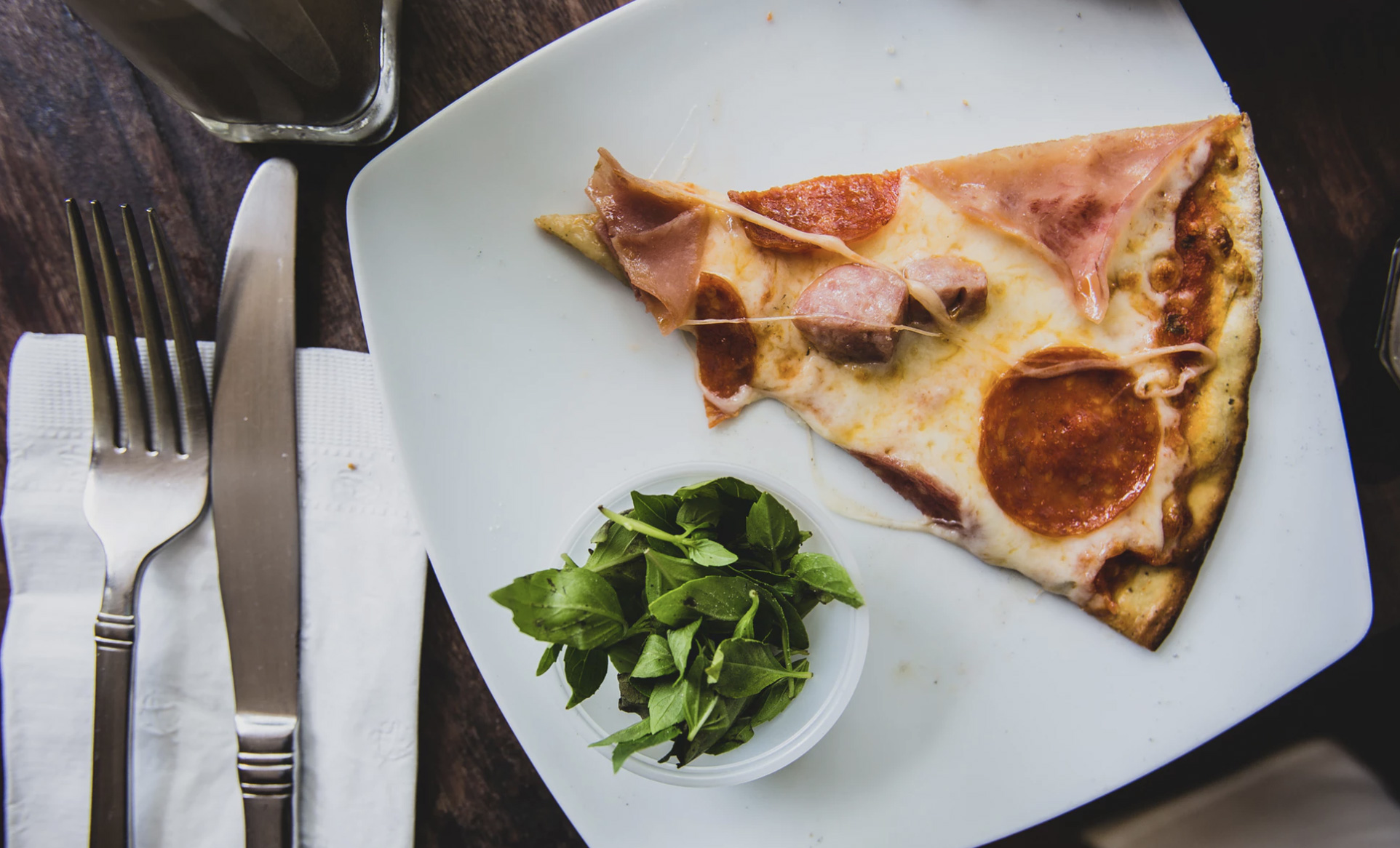 How to make the most of One Plate per Meal Experiment
Eat when you ARE hungry — make sure you are not mistaking hunger for thirst or being tired. Starting to get hungry, go ahead and eat.
Eat slower — it takes 15–20 minutes for your brain and stomach to communicate with one another.
Eat with NO distractions — this is not the time to scroll through Instagram or Facebook. Instead, pay attention to what you are putting in your mouth
Put down your fork — don't do this when all the food is gone. Rather if you've had a portion of your meal put your fork down for a minute or two. Chew, swallow, even have a conversation.
Eat your favorite part first — when your goal is to eat yourself 80% full, don't leave the best for last! Maybe those first few bites will make you feel satisfied. There is NO shame in leaving food on your plate. BE SELFISH and eat the best first. (Maybe even try having dessert first! No more needing to make room for dessert at the end, start with the dessert and see how you feel!)
Don't stress — if this is your favorite meal and you could eat endless amounts of it, it's not going to run away and disappear. This is NOT your last meal. You can eat it again later today, later next week, later in the month — your choice. (Note: buffets can be difficult especially when they are all you can eat 🤦🏼‍♀️ — don't test your one plate challenge in that situation if you are working on hunger cues)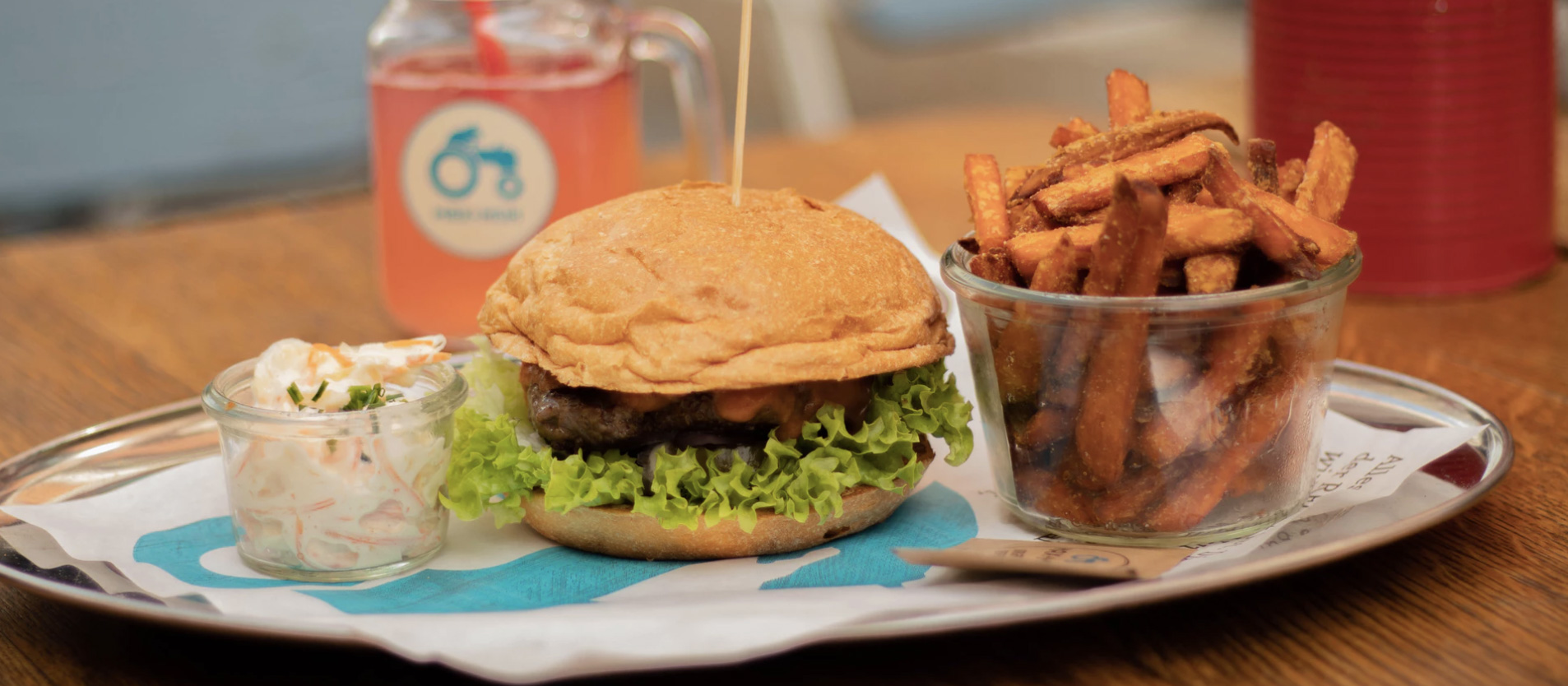 How does One Plate per Meal Experiment also help?
It takes about 20 minutes for the stomach to communicate that you are full. Eating more than a plateful can lead to feeling too full.
Check in to see how you feel after one plateful of food (where is your hunger scale after the one plate)
Pay attention to how many bites it takes to make you feel satisfied
Eating a little less will not happen automatically, and by no means is it about restriction. It's about being able to tune in and understand how much food you really need to be full without overstuffing yourself.
Start to understand your hunger cues, and your eating habits and patterns. You'll be surprised why you eat, what you eat, and when you eat it! These will help you build a better foundation for your following meals.
---
Did you try this experiment? What worked or didn't work for you? Share your results with us!
OR tag us on Instagram with #myAteExperiment
More posts from our blog: