Fall - Creating Warmth with Foods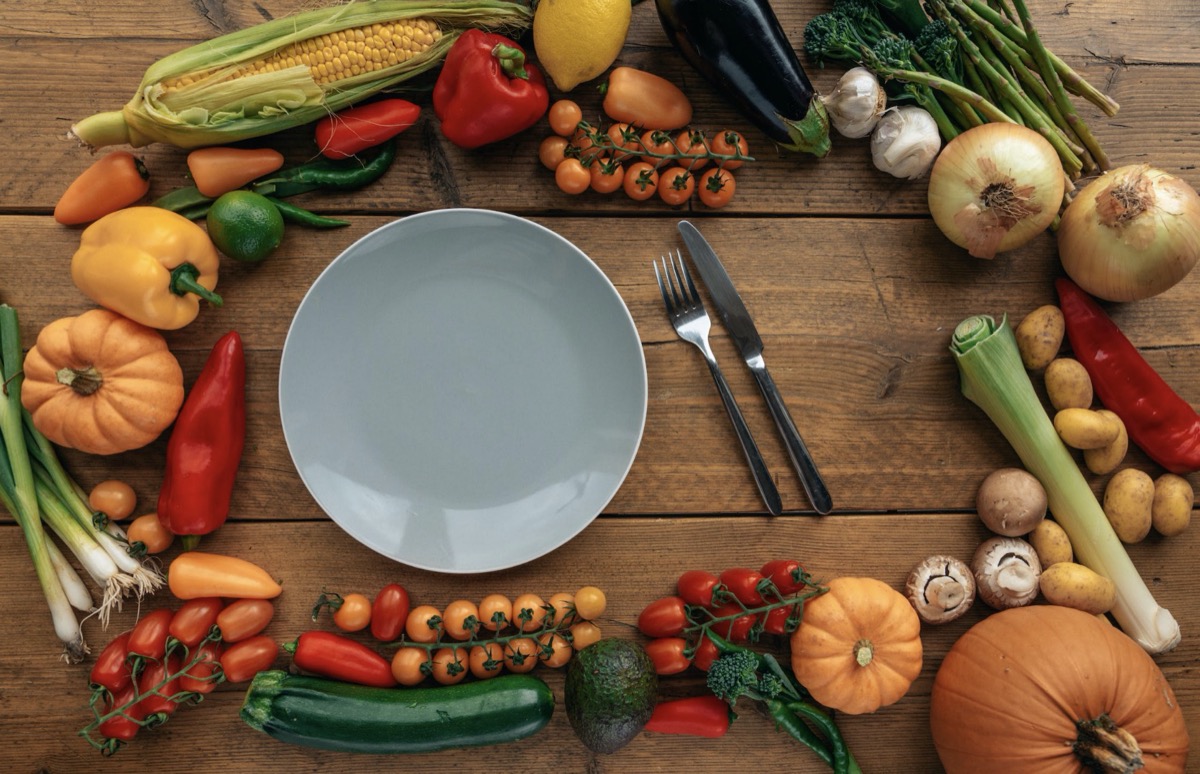 The colorful palette of the fall season is here for us to embrace. This time of year means falling leaves, cooler days, and earlier nights. Fall is also the season of crops and harvest, which means it's the perfect opportunity to welcome the change in seasons by creating warmth through delicious and nutritious foods that benefit us physically and mentally. It is possible to wrap yourself in the comfort of food without neglecting your commitment to balanced living.
Popular Fall Foods
Depending on your unique geographical location and seasonal characteristics, the general fall harvest commonly includes such fruits and vegetables as:
Lettuce
Kale
Cabbage
Radishes
Beets
Garlic
Onions and leeks
Pumpkins and other squash varieties
Brussel sprouts
Potatoes
Tomatoes
Cauliflower
Carrots
Green beans
Cucumbers
Parsnips
Peppers
Apples
Pears
Dates and figs
Grapes
Cranberries
Nutrient Density vs. Energy Density
While we see these items displayed at grocery stores and markets frequently, what is not commonly displayed is their health value. Yes, it is a well-known fact that fruits and vegetables are "healthy" but what does that mean? Are they all created equal? Does an apple offer the same benefits as sweet potatoes? Let's dive deeper.
First, fruits and vegetables are foods that are nutrient dense (versus energy dense). Nutrient dense means the food contains a high number of vitamins and minerals compared to its weight and overall caloric content. In contrast, energy dense foods contain a higher number of calories (and often fewer nutrients) compared to its weight. Look at these comparisons.
Nutrient Dense Example — Medium apple (3" in diameter) = ~90 calories
Energy Dense Example — 2 Chocolate Sandwich cookies = ~140 calories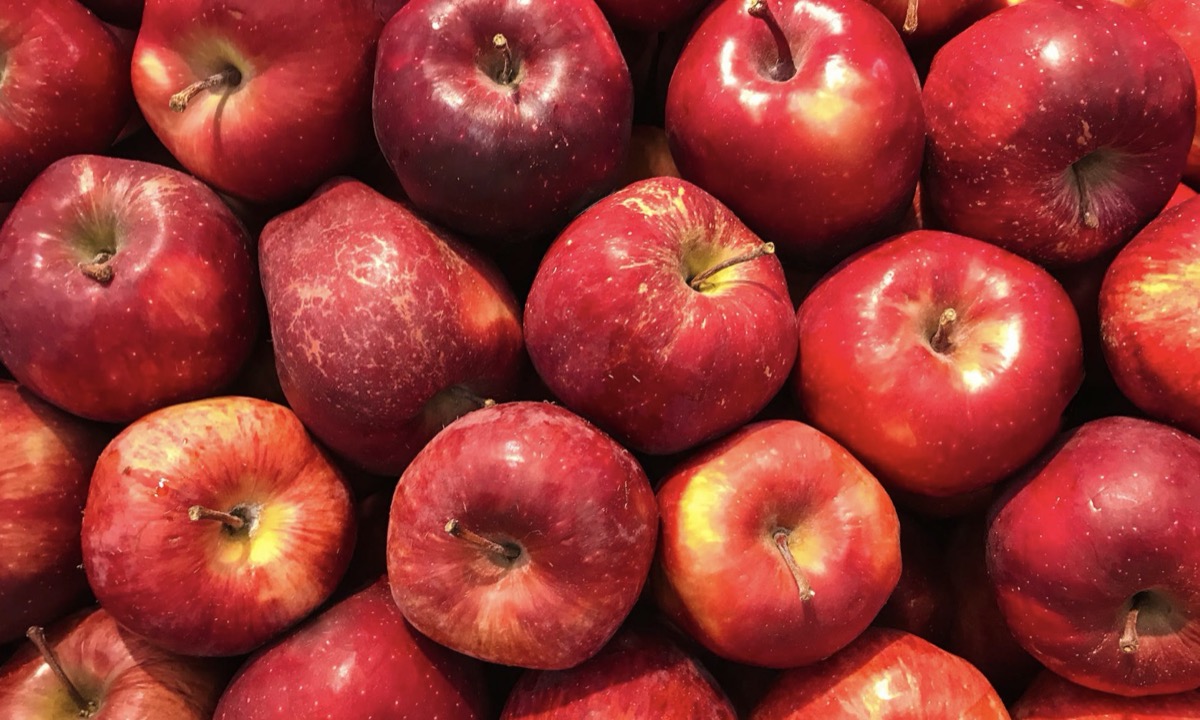 The apple, while containing fewer calories, also offers nearly 5 grams of fiber for digestive health and satiety and polyphenols (flavonoids) which are thought to support brain health and lower the risk of Alzheimer's. In contrast, the cookies contain a fair amount of added sugar and very few supportive nutrients, unlike the apple. Does this mean the apple is "better" than the cookies? Not in that simplistic of terms. Food has no moral value — foods are not "good" or "bad"; food is fuel and nourishment. How we approach integrating all foods into overall habits is where we find harmony and balance.
Simply stated, the apple offers additional nutrients and a source of natural sugar that the cookies do not. Both can certainly be present in a balanced diet.
Warming up with Five Fall Favorites
With the autumn harvest, we have an opportunity to create comforting meals that pack a ton of flavors and textures while providing a supportive nutrient profile. Let's examine five flavor-packed options.
Cranberries
These red berries are a staple at most holiday gatherings in the fall and winter. We see them mostly served as a side dish or sauce. But this berry is more versatile as well as beneficial. Cranberries are a source of both fiber and vitamin C. They also contain antioxidant properties. In fact, the American Heart Association considers these gems a heart healthy food.
Ways to enjoy: Add fresh or frozen cranberries (dried have additional sugar) to green salads, pancakes, or smoothies for a nutritious boost. For a warmer twist, I love to combine 3 cups of fresh or frozen cranberries, ¼ cup orange juice, and 3 tablespoons maple syrup and a pinch of Redmond's sea salt. Roast on 400 for about 17 minutes. This side pairs well with the holidays or a week-night meal.
Pears
Pears are not only naturally sweet and juicy, but they also provide more fiber than an apple and contain a good amount of vitamin C. Pears are also a source of potassium, which helps the body at the cellular level. Without potassium, the heart, muscle, and nerve functions become dysregulated. Further, potassium plays a role in protein synthesis and metabolism (Harvard Health).
Ways to enjoy: Diced pears add a great texture to salads or quinoa dishes. They are also delicious paired with baked brie — a great appetizer to serve at a dinner party.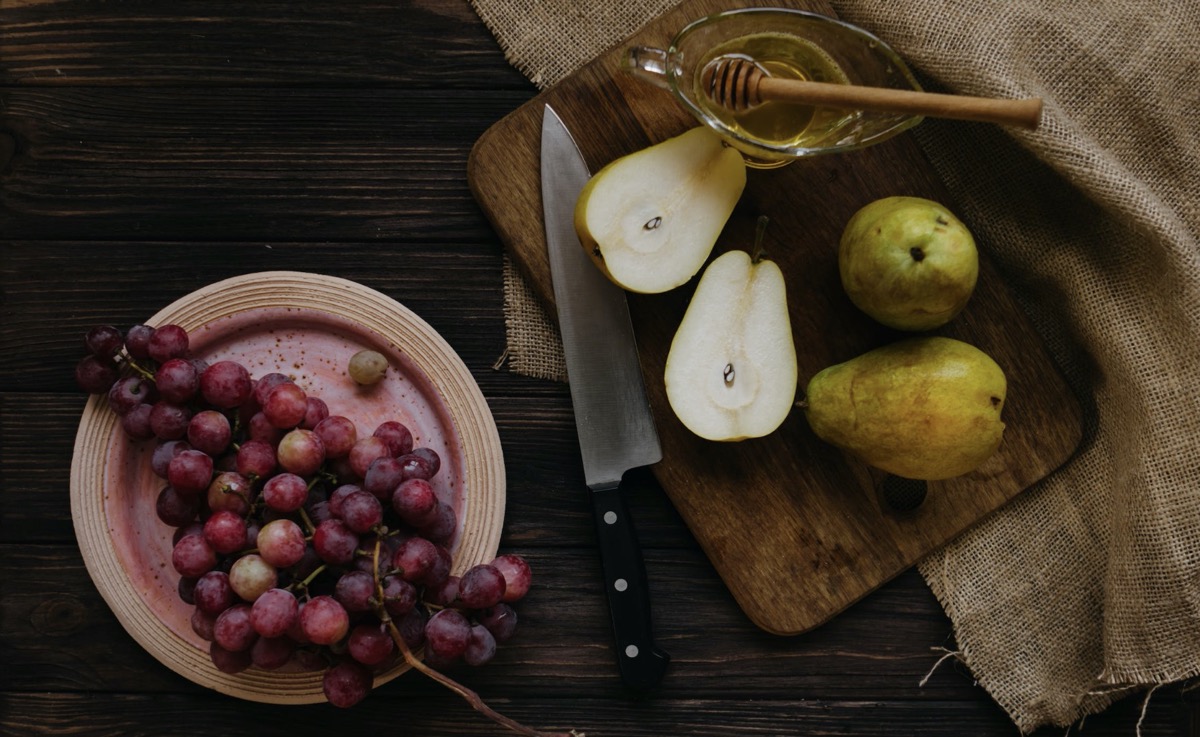 Squash
Squash harvested in the fall can include acorn, butternut, and spaghetti. In general, squash has a neutral flavor and is simple to season and serve. The nutrients in squash include beta-carotene (which is converted to vitamin A in the body). It is beneficial for eye health and supports cardiorespiratory and renal health. Squash also includes fiber, magnesium (important for sleep) and potassium (USDA).
Ways to enjoy: Spaghetti squash is great as a substitute for noodles in a spaghetti dinner or mixed with traditional noodles for an additional fiber and vitamin boost. Acorn and butternut squash make incredible soups, which are perfect for the cooler nights. Both varieties have a smooth and creamy texture and pair well in a soup blended with bone broth (for protein), onions, garlic, and rosemary or sage. For best results, roast the squash first and then add to the base of sauteed onions, garlic, and herbs.
Leeks
Leeks are one of the best fall veggies. They are a perfect substitute for onions as they are milder and just easy to prepare after they are cleaned. Nutritionally, leeks offer fiber, antioxidants, and flavonoids. There is also developing research suggesting allium vegetables (which include leeks) may lower the risk of colorectal cancer (Wu et. al, 2019),
Ways to enjoy: Sautee leeks as a base for soups and stews, use on top of a salad in place of purple onion for a softer flavor, or add to crockpot meals to flavor meats and broths. One of my favorite ways to use this versatile onion-like veggie is to add to egg dishes, lasagnas, and/or stir fry recipes.
Parsnips
Parsnips are like carrots and can be prepared and used just as easily. Parsnips are high in fiber, a source of vitamin K, vitamin C, and folate (USDA).
Ways to enjoy: Shred parsnips to add to a green salad or boil as part of a soup or stew in addition to or in place of carrots. Parsnips are also delicious roasted. After chopping, drizzle with olive oil and season with your favorite mix. Roast until fork tender. For a nontraditional, but kid-friendly option, try making parsnip fries in the oven or using an air fryer.
These favorite fall five are just the beginning of the autumn foods that provide warmth, crunch, and flavor to this season and to our holiday gatherings. Explore new recipes this season and share what you create.
---
Dr. Erin Nitschke is a professor of exercise science at Laramie County Community College. She holds certifications including NFPT-CPT, NSCA-CPT, ACE Health Coach, Fitness Nutrition Specialist, Therapeutic Exercise Specialist, and Pn1. Erin is an editorial author for IDEA, NFPT, where she writes regularly on topics related to personal training and health coach skill building, behavior change, and career success.
More posts from our blog: