Back to School Fuel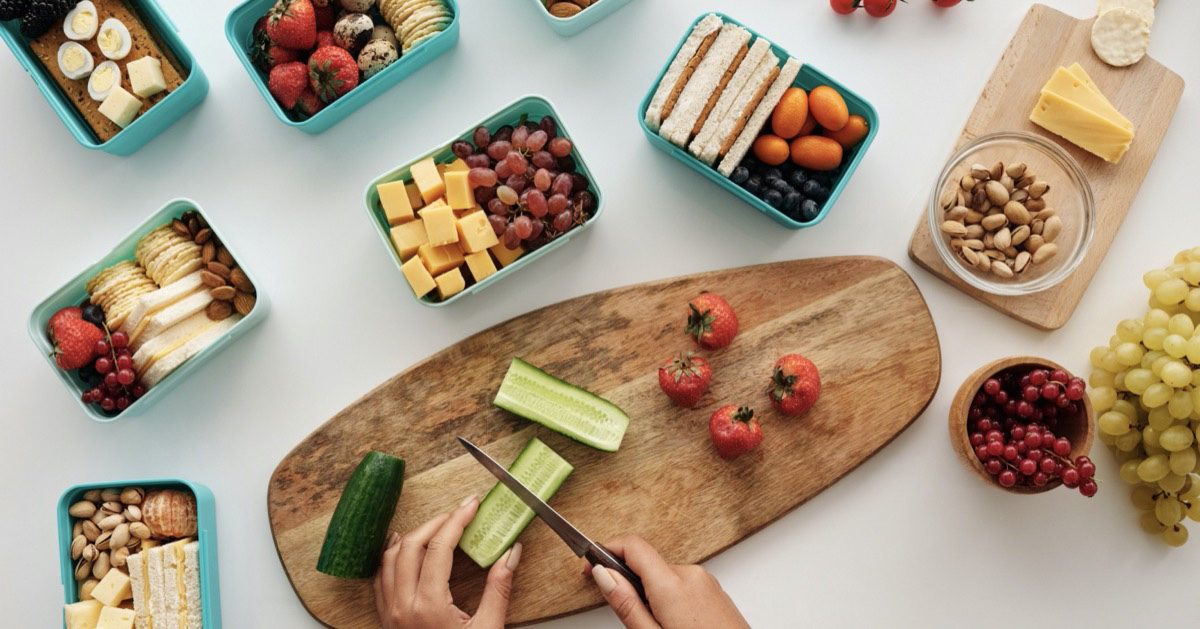 You've got your kids' backpacks, clothes, new shoes, haircut, and school supplies, but have you thought about what is most important? What are you going to feed your kids and how are you going to boost their immune system, support healthy sleep, help them focus, and balance their moods?
Nourishing our children is one of the most important roles we have as a parent. There is no doubt that what we feed our kids will determine how they act, feel, behave and perform at school and at home. Every time we shop for food, pack lunches and fuel for the day, and feed our families at night, we have the power to influence their health.
Sadly children are experiencing anxiety at an all-time high and as they return to school that can also be ramped up, but the foods and nourishment we provide can be essential to help pacify that anxiety and balance the nervous system which can help them feel more calm. Starting their day with caffeine, refined sugars, no protein or essential fats can trigger anxiety. Drinking soda, eating lots of sugar, processed foods containing food dyes, artificial flavors, and preservatives such as MSG can also trigger excitatory activity in the brain which can trigger anxiousness. What we feed our kids becomes even more essential to their health and mental and emotional well-being.
The following are some essential tips to get your family fueling the right way:
1. Embrace a Whole Foods Nutritional Lifestyle
As kids are heading back to school, it is time to put some real thought, effort, energy, and love into their lunch boxes. Start your kids off on the right track this year with healthy whole foods.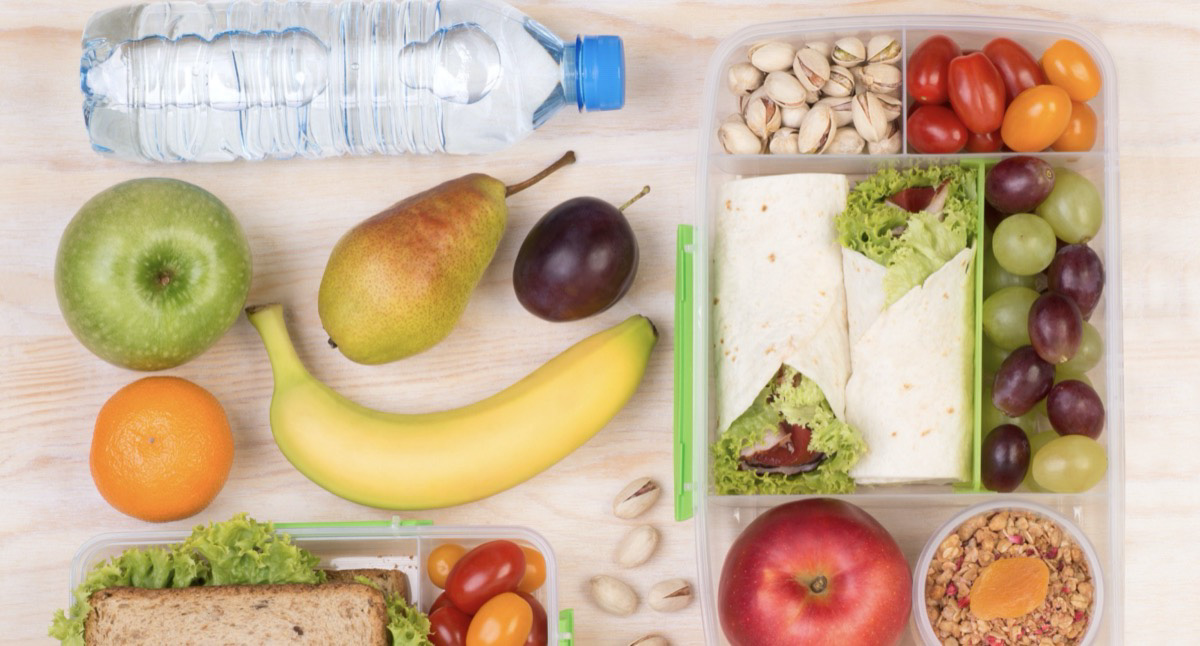 This is essential for focus, attention, memory, good grades, long and lasting energy, and fuel for their extra-curricular activities. It will also help their physical appearance by providing the right nutrients to prevent acne, dandruff, greasy hair, body odor, and excess weight that so many kids get picked on for.
2. Include Protein with Each Meal, Especially Breakfast
Start their day with protein. Protein will leave them with long and lasting energy and will help them to feel satisfied and satiated throughout the morning. Protein also contains the amino acids that help to produce the neurotransmitters in the brain (feel-good hormones). This is key to help prevent and improve anxiety, depression, insomnia and restless legs.
Scrambled eggs with grated zucchini and fresh fruit
Fried eggs on a slice of sprouted bread piled with sprouts and microgreens
Protein shake (high-quality protein powder, water, coconut milk, blueberries, banana, and ground flaxseed)
Cottage cheese or Organic Full Fat yogurt with fresh fruit and hemp seeds (use coconut yogurt if sensitive to dairy)
Organic chicken sausage from the Farmers Market or clean sausage free of MSG and nitrates with a bowl of berries and fresh fruit
3. Pack Nutritious Snacks
Pack nutritious snacks that include essential fats which will nourish their brain and keep blood sugars stable which is essential for memory, attention, and focus.
Sunflower and pumpkin seeds and piece of fruit
Celery with 100% seed butter (hemp, pumpkin, sunflower or pea butter)
Avocado slices with a sprinkle of sea salt and lemon juice
Homemade granola or power bars
Olives
Yogurt with ground flax, hemp seeds, or chia seeds
4. Ensure lunches are full of protein, essential fats, and vegetables
Deli roll-ups (oven-roasted turkey, chicken, or bison rolled with cucumber, sprouts, bell pepper, and lettuce)
Toothpick lunches — healthy sausage, mozzarella cheese, cherry tomato, and cucumber
Nori wraps — any protein, veggies, and a spread of hummus
Mini burger bites with cut-up vegetables
Homemade soups or chili in a thermos
Colorful salad with leftover protein, olive oil, and balsamic vinegar
5. Hydration is key!
Send your kids to school with a 1-liter stainless steel water bottle to ensure they are hydrating throughout the day. This is essential to stay hydrated and nourish their brain.
6. Mid-Afternoon Snacks to Prevent Hangry Attitudes!
Kids are typically starving and ravenous after school so welcome them home with a healthy snack to rejuvenate them before homework or extracurricular activities
Bowl of soup or chicken, vegetable or beef broth
Cut up veggies with hummus
Cheese, fruit, and rice crackers
Celery stuffed with cream cheese, nut butter, or hummus
Organic corn chips, guacamole, and salsa
Bison pepperoni sticks
Protein shake
7. Family Dinner is Important
Aim to sit down to a family dinner 3 times a week or more.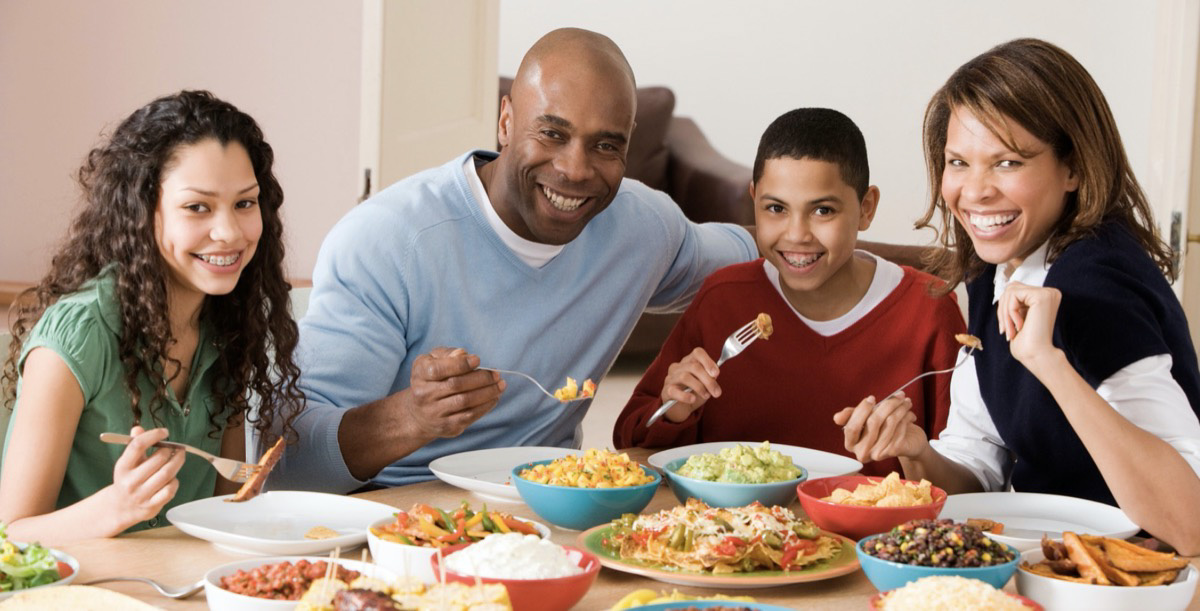 Find out what your kids liked most in their day and disliked most in their day as you eat a nourishing meal cooked with love.
8. Let them Help!
Get your kids involved in meal planning and preparing their lunches. Connecting to their food and understanding what eating well is all about will raise their odds of embracing a healthy whole food lifestyle.
Connecting with our kids and teaching them about healthy food, colorful food, food that makes them feel great is so important
Talking to them about the foods that give them energy for school, dance, sports and all the things they love to do will help them to make conscious choices
Encouraging them when they try new foods and teaching them to listen to their bodies so that they understand how food makes them feel offers them wisdom that they can use for a lifetime
Asking them what they feel like eating vs. assuming what they would want to eat is also an important distinction
Letting them choose foods in the grocery store that look appealing to them, teaching them where food comes from, and how to appreciate good food is vital.
Connecting around the kitchen table or counter and celebrating the joy and pleasure of preparing food and eating together is a beautiful practice.
I wish your children a healthy school year. May you feed their bellies with love and nourishment!
Yours in health & vitality,
Amy
---
Amy Bondar is a leading Nutrition expert and Certified Eating Psychology Coach who is passionate about helping her clients achieve maximum health and vitality through personalized nutrition and lifestyle coaching.
Amy Bondar's comprehensive skill-set, two decades of experience and compassionate approach have allowed hundreds of people to achieve the vitality we all desire, and deserve.
The days of generic meal plans, fad diets, yo-yo dieting and simple advice about calories and carbs are long gone. When you work with Amy you will have strategies and learn nutrition principles that are nourishing, doable, sustainable, personalized and that yield results.
More posts from our blog: