Easy food journaling for your clients.
More business for you.
Let's talk
... and this is where you see what they ate.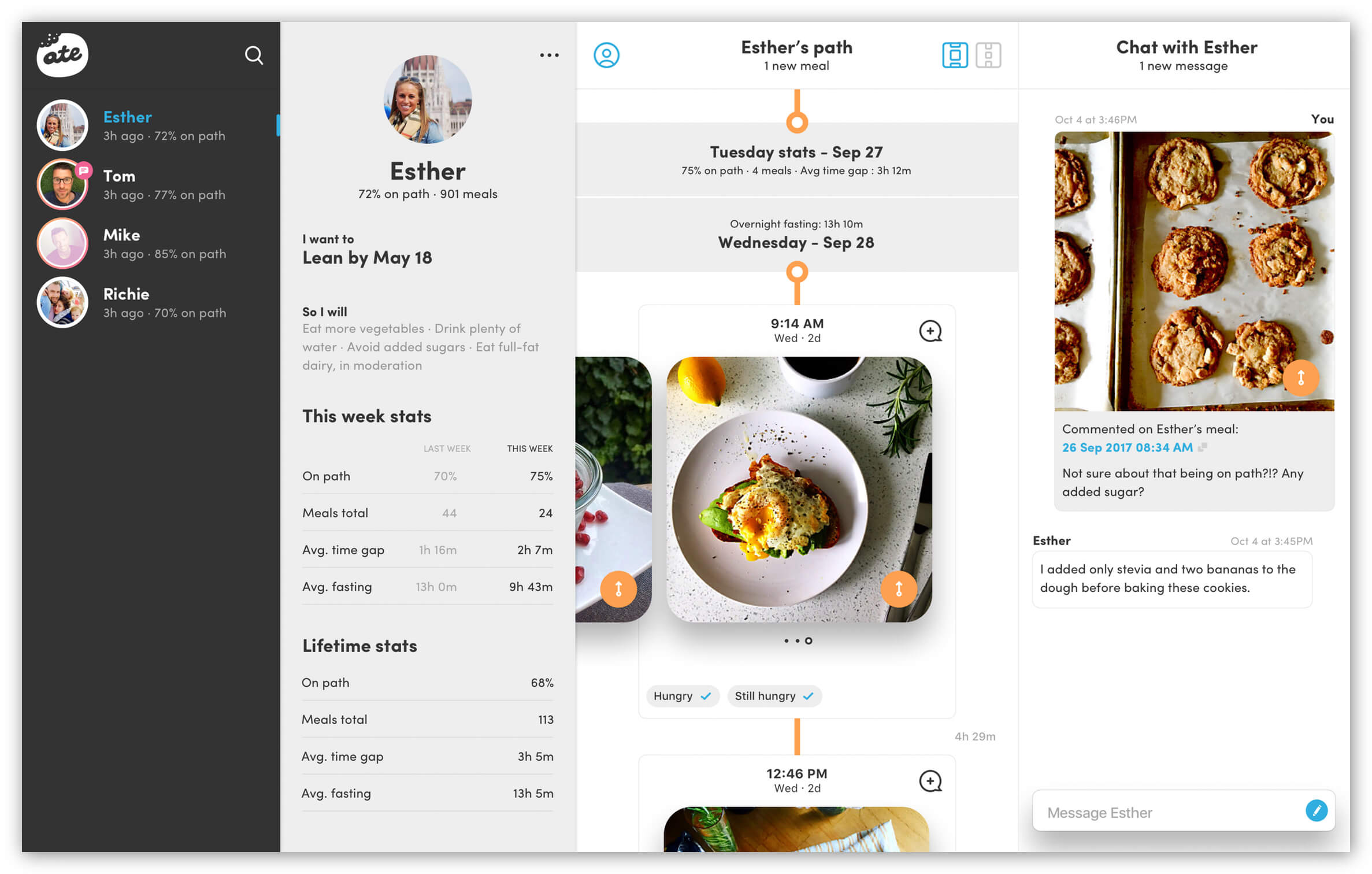 Why use it?
Improve client outcomes
ate is the food journal people want to use. It makes daily journaling a breeze - while still helping them reach their goals! You'll have access to all the necessary info to help keep your clients on track! You've never been able to see what your clients are eating so easily.
Serve more clients, better.
With the new real-time view of your client's eating habits, you will be able to serve users who might not have as much time for face-to-face meetings and still give them the in-depth support they need.
Increase your revenue
Satisfied clients will want to stick around, spreading the word about their awesome experience with you! You'll be able to take on the eager new clients with this new and improved efficient tool!
Let's talk
About us
ate was built to support a mindful approach to a healthy lifestyle. We believe that a balanced diet outdoes counting calories and restrictions when it comes to overall health. We are for self-reflection, building healthy habits and listening to our bodies. Health is physical, mental and emotional. For long-term sustainable results, you need to take care of all three.
Our mission is to make the world a healthier and happier place - let's work together. We are looking for partners that want to work with us to create a tool that helps individuals live their best lives.